mytest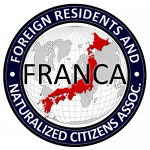 UPDATES ON TWITTER: arudoudebito
DEBITO.ORG PODCASTS now on iTunes, subscribe free
Hi Blog.  As another Saturday tangent, here is some news from the other side of the pond (or from where we sit, the other side of the Asian land mass) regarding how widespread racism is in the European Union.  Wish we could get some reportage like this in the J media about domestic discrimination.  Oh wait, we don't even use the word "racial discrimination" as a term of the debate here.  Arudou Debito in Sapporo
////////////////////////////////////////
Racism at 'shocking' levels in EU, landmark report says
LEIGH PHILLIPS EU Observer.com, 09.12.2009 (excerpt) Courtesy of AWK
http://euobserver.com/22/29122
EUOBSERVER / BRUSSELS – Whether looking for a job, buying something from a shop or visiting the doctor, minorities in Europe commonly face discrimination, the EU's Fundamental Rights Agency has said.
Using language rarely found in the dry reports of EU agencies, the FRA described as "shocking" the rampantly racist, anti-immigrant and Islamophobic experiences of minorities as they go about their daily lives.
The agency's first-ever report, published on Wednesday (8 December), attempts to map the contours of discrimination across the bloc in a comprehensive, 276-page survey of over 23,000 individuals. It reveals that over a fifth (22 percent) of sub-Saharan Africans have been discriminated against at least once in the last year while looking for work, 17 percent of Roma say they have experienced similar incidents while being seen by a doctor or nurse and 11 percent of North Africans are subjected to racism when in or simply trying to enter a shop.
The original continent of emigration is now one of the world's most popular destinations for immigration and in many countries amongst some sections of the native population, this change is unwelcome. As the economic crisis bites, discrimination is expected to intensify as people and political organisations look for outsiders to blame for the problem.
But the precise extent of racism and other forms of ethnic discrimination are often unknown, particularly in government data – no similar official effort had previously been mounted on an EU-wide basis.
Rather than simply asking who felt discriminated against, the survey used a stringent metric of exploring discrimination in nine different areas of everyday life: when looking for work or at work, when looking for a house or apartment to rent or buy, by healthcare and social services, by schools, at a café, restaurant, bar or nightclub and at shops, as well as discrimination when trying to open a bank account or obtain a loan.
The survey found that while minorities are commonly accused of criminal activity, they are in fact frequently the victims of crimes themselves: Roughly a quarter (24 percent) had been the object of a crime at least once in the last 12 months.
Rest of the article at http://euobserver.com/22/29122
ENDS