mytest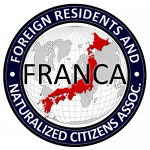 UPDATES ON TWITTER: arudoudebito
DEBITO.ORG PODCASTS now on iTunes, subscribe free
Hi Blog.  What follows is an essay written not by me, but by an alert friend who thinks something fishy is going on here.  Look:
///////////////////////////////////////////
Readers may remember a few months back when Debito.org posted about a new Immigration guideline that suggested the government would be checking for registration with national health insurance (kokumin kenko hoken) or the employee version (kosei kenko hoken) on visa renewals.  https://www.debito.org/?p=4026
As has been explained in Higuchi and Arudou's Handbook for Newcomers, Migrants, and Immigrants https://www.debito.org/handbook.html, all residents are required to be enrolled in one of these, or some lesser known ones that are accepted by the government.
In the past, enforcement of this rule seems to have been lax.   So the new guideline was meant to make it less lax.
A group styling themselves as the "Free Choice Foundation"  http://www.freechoice.jp became an internet presence to object to this enforcement of the rules, which they call a "change" of the rules.    Their main theme, avoidance of kokumin kenko hoken (or kousei kenko hoken), has been couched in terms of consumer choice, language barriers, and a failure of the Japanese medicine to live up to some standard particular to "foreigners".  But their remedy is only that NJ residents should be able to buy what amounts to gap insurance through the internet, or presumably go without insurance entirely if they choose.   They say that, for the Japanese government, this should be the end of the story.
The chairman of the Free Choice Foundation, Ronald Kessler, made his arguments in a September 29, 2009 Japan Times story, here: http://search.japantimes.co.jp/cgi-bin/fl20090929zg.html
Now blogger Hoofin, a regular commenter here, seems to have found a connection between  Kessler and HealthOne, one of the main companies in Japan using the internet to sell policies to NJ residents. http://hoofin.wordpress.com/2009/12/12/freechoice-jps-ron-kessler-is-connected-to-healthone-japan/
Moreover, Kessler K.K., the Free Choice Foundation, HealthOne and its sponsoring company, Legend Travelers, as well as "National Health Insurance Watch"–a website that shares different two ways (with a disclaimer!) how NJ can use deceit to get themselves off kokumin kenko hoken—all five are supported by the same internet server that is registered to Mr. Kessler.  In America no less! http://hoofin.wordpress.com/2009/12/13/ron-kesslers-freechoice-jp-tied-to-website-telling-foreigners-tricks-to-get-out-of-nhi/
What is the real story?   Is it about free choice?   Fairness to NJ?   Or simply arguing that Japan should ignore its own social insurance laws when it comes to NJ, so that someone else can make a business out of it?
///////////////////////////////////////////
COMMENT:  Yeah, come to think of it:  As a person who has always had a difficult time scraping together much money for activism (believe me, I'll always be impoverished by my activities), I was curious how this group was able to make all this money for a very flash website, lobbying, advertising in broadsheet publications…
Arudou Debito in Sapporo