mytest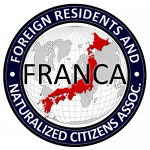 UPDATES ON TWITTER: arudoudebito
DEBITO.ORG PODCASTS now on iTunes, subscribe free
Hi Blog. For a Sunday Tangent, watch what happens when an exclusionary sign goes up in, say, India. Article from the Times of India follows (of quite questionable writing quality, but never mind). More interesting than the article are the comments from readers below it online. They are not amused, indeed. Have a read.  Arudou Debito in Sapporo
////////////////////////////////////////////
Sorry, Indians not allowed
Rajesh Kalra Tuesday December 15, 2009, 02:39 PM, Courtesy SH
http://blogs.timesofindia.indiatimes.com/randomaccess/entry/sorry-indians-not-allowed1
My friend Ramit (name changed on request) called me late Friday night. He sounded quite agitated. "You know, Haagen Dazs has opened its Delhi outlet".  I reacted with a joke. "Good, now you can spend a lot more on an ice cream than you normally would. But why are you agitated?"
"Because I am not allowed to enter", he said. Now, Ramit is not like one of the politician's son or into drugs, the sort who are often in news in India's capital for all the wrong reasons, nor is he the kind who will shoot someone down because she refused to serve him a cone of ice cream.
He did not waste much time and said he has taken a picture and is mailing me the reason. I switched on my mail, and clicked on the attachment. I couldn't believe what I saw. Was I in India, 62 years after gaining independence, and years after South Africa officially ended apartheid?
The banners outside the outlet said: Exclusive Preview for International Travellers.  And under that, in an even finer print, the real bombshell: Access restricted only to holders of international passports.
I immediately called Ramit. "You are an international traveler, and you have a passport, so you can go in", I said. Ramit's response was instant: I tried to enter but they said you are not allowed for you don't have an international passport.
I am normally not given to immediate emotional reactions, but I couldn't resist this time.  I was, to be honest, upset. How can they do this to an Indian, in India? Do a story on TOI or NBT? Do it for print or Online? Call other media friends and colleagues? I simply didn't know how to react. Print would have a better impact, but should I wait that long?
Then I felt, why not use the power of the social media? Next thing I knew was that I had put up a few pictures on facebook, added a caption and also sent out a tweet with a request it be retweeted. In a few hours, it had turned into a viral and I started getting messages from angry Indians all over. Why just Indians, even friends in international media wrote to say "this is the stupidest thing they have seen in a long time".
I didn't stop at that. I ended up calling a few MPs I knew I could speak to bluntly and told them about it, taunting them about it.
I don't know what finally worked, but it seems word did get around to the outlet's franchisee and they started claiming there never was any restriction on anybody entering the outlet.
While this may be considered a victory for people power, I am still unable to figure out who in his right senses would have advised the dessert company to do something so stupid. Was it a way to generate controversy for free publicity? Did they think it will work subliminally on Indians mind that now that it has been 'certified' by international travelers it would be good for them too?
Whatever it is, it is idiotic. I checked later and found that the franchisee is an Indian company based in Delhi and the man incharge is also an Indian.
I have often maintained that we ourselves are our biggest enemies. Our mentality is that of slaves and we think anything is good only if its approved by foreigners, or the "holders of international passport".
Perhaps the Indian franchisee had this in mind. And a comment on the picture I put up on the facebook by an Indian who migrated to Australia decades ago sums it up: Most international travellers don't want HD in India when they can get it in their own backyard. Its a commodity not a special thing for them. They would also see this as pure cashing in and thinking they are idiots – 'India taking them for a ride.' Have to remember not every international traveler is American; makes an average salary of squillion dollars; can often be allergic to dairy (yes); is in India to have an 'authentic Indian' experience and by golly even enjoy kulfi, falooda, lassi, dosa! This is all about how India and Indians see themselves. Foreigners have nothing to do with it.
///////////////////////////////////////////
Read comments at
http://blogs.timesofindia.indiatimes.com/randomaccess/entry/sorry-indians-not-allowed1