mytest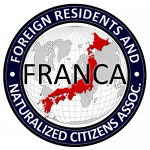 UPDATES ON TWITTER: arudoudebito
DEBITO.ORG PODCASTS now on iTunes, subscribe free
Hi Blog.  Today's a personal entry.  I think it instructive for people to look back periodically and chart a few lifeline arcs.  As we enter 2010, let me give you the top nine influential trends for me personally between 2000 and 2009.  In ascending order:
9) MY BEARD (starting August 2, 2008).  This sounds silly, but bear with me.  I have borne beards on various occasions (starting from college), sometimes letting it go as far as Karl Marx (I could hide pencils in it), or just settling for Abe Lincoln.  But back then I listened too much to the people around me (J-girls aren't fans of facial hair, and Japanese society, particularly its corporate culture, tends to frown upon young people being hirsute) and wound up eventually giving in and shaving it off.  Now that I'm in my mid-forties (I'll be 45 on January 13), I've finally grown up enough to say, look, I like my hair long (I see enough bald HS classmates on Facebook), and a beard on my chin I think looks good.  So there.  And I finally don't care what others think as long as I keep things clean and brushed.  That's the real growing up (and growing out) — where you say I yam what I yam and this beard helps prove it.  And if you look carefully, you'll notice how even Japanese men, who have finally carved their own niche in Japanese society, grow facial hair if they so choose (especially as they grow old and glean seniority).  They just gotta have the cojones to stare people down and stand by their decision.  And find someone, I guess, who doesn't mind kissing beards.
8 ) FRANCA (from July 2009).  This established NGO (FRANCA stands for Foreign Residents and Naturalized Citizens Association) registered with the government has only just gotten started (on the aftermath of the anger following the GOJ reinstating border fingerprinting of most NJ from November 2007), but it has great potential.  As in, a group now exists that people can join if they have a yen for lobbying and pushing for "Newcomer" immigrant issues in Japan.  Its very existence is symbolic of what people can establish here if they really try.
7) NATURALIZATION (October 10, 2000).  When I got my Japanese citizenship, it set in motion a number of things that would change my life in Japan (of course for the better, unmitigatedly).  First was the Otaru "Japanese Only" Onsen Yunohana visit (and subsequent refusal despite proof of Japanese nationality), proving conclusively that "Japanese Only" signs were racial discrimination, not "foreigner discrimination", "cultural misunderstandings", or whatever other relativistic apologism people wanted to dredge up.  Second was my own feeling of belonging and attachment to Japan — people looked at me in a very different way, and almost always without exception positively.  Third was my delight in being able to play with the rhetorical device "We Japanese" — it puts the Rightists and exclusionists on the back foot.  Lastly but not leastly, it also gave hope to a number of people who have told me they also took out their J citizenship because of me — for if even someone like me could get it, they *definitely* could.
6) DEBITO.ORG GOES DAILY (from June 2006).  Debito.org has been reporting on and archiving issues in Japan since 1997, but only as html pages and artery sites for the record.  But after a friend set me up with blogging software nearly four years ago, I have been blogging almost daily (on average more than once a day) since.  It's a great way to keep issues alive and reported upon, and a good place for commentary (especially since I began exercising anti-trolling protocols).  It changed my life work into a hobby and back again, established the site as a credible voice in the media and the community, and opened channels for podcasts, book and movie tours.  Blogging made a hobby into an institution.
5) MY JAPAN TIMES "JUST BE CAUSE" COLUMN (from March 2008). Believe it or not, I am my harshest critic. I have a lot of trouble proving to myself that I am doing anything of substance or anything that deserves to be taken seriously. But when the Japan Times gave me a column (not the first place to do so — I wrote columns for a college newspaper, and for japantoday.com between 2000 and 2001 until the former management there stopped paying me properly) after writing 42 bimonthly Community Page articles, I felt as if I had landed as a credible writer — where even journalists (if books are movies, then newspapers are daily broadway shows where people perform every day, twice on Sundays; only the most consistent keyboard pounders survive) thought I had the discipline and consistency necessary for a columnist. No matter how down I get on myself, JBC is my internal-debate counterargument to say, look, serious writers think my writing deserves an audience. And I still feel JBC is going strong after nearly two years and another column elsewhere (Sapporo Source). Boy, with the daily blog, books, and columns, I guess I love to write.
4) THREE BOOKS (2003, 2004, and 2008, with several interim revisions). Although not on the proflicacy level of Stephen King or JK Rowling, three books in ten years for any author is pretty good.  Coming out with "JAPANESE ONLY–The Otaru Hot Springs Case and Racial Discrimination in Japan" (Akashi Shoten Inc. pubs) in Japanese first showed that I not only had the discipline to sit down for three months and pound something out in book form, but also could do it in a foreign language.  Then oops I did it again in English a year later.  Then as if to show this wasn't a fluke, friend Higuchi Akira and I co-authored "HANDBOOK for Newcomers, Migrants and Immigrants", giving information that would help anyone living here, not just those interested in racial discrimination issues.  It established me as an author, not just a writer.  I'm currently working on another book — about racial discrimination in Japan — but with an academic focus this time.  Two chapters out of eight done.  I'll keep you posted on its progress.
3) THE OTARU ONSENS LAWSUIT (2001-2005).  This is the case (information site here) that showed how Japan's judiciary (touted by the GOJ to the UN as offering sufficient redress, therefore no law against racial discrimination is necessary) does NOT offer sufficient redress for racial discrimination.  It took more than four years for courts to decide 1) "Japanese Only" signs are racial discrimination but not as such an illegal activity, 2) Japan's local government bodies do not have to follow international treaties that Japan has signed, 3) the whole issue of refusing people service by race, although specifically delineated in the constitution as illegal, is not a constitutional issue, according to the Supreme Court when they rejected the case.  But we still won, against the onsen (not against the local governing body Of Otaru City, which turned a blind eye towards signposted exclusionism for close to a decade), so it was worth doing.  If only to show the disingenuousness of the system.
2) MY DIVORCE (September 2006, but proceedings started long before that).  Divorces are something that really undermines one's sense of self, especially when you're the one asking for one.  It's when you have to admit you made a fundamental mistake in your life plan, and you try to make some changes with as little damage as possible (which is, of course, practically impossible).  As I've said here before, I don't believe any man can consider himself a success after he's been through a divorce (and it's certainly a deterrent to my ever considering getting married again).  Moreover, divorce definitely put the writing on the wall when it comes to seeing where family and friends' sympathies and allegiances lie.
But now more than three years later as a single man, one positive thing I can say about it is that I no longer have the "Separation Anxiety" (long-instilled by my parents, who threatened all sorts of irrevocable sanctions with the beatings for even small transgressions; that personality flaw was later exploited by my spouse) that made me get hastily married at age 24.  Now it doesn't matter:  I'm no longer afraid of being alone, nor of being necessarily disliked by the people around me (that's an asset in a workplace where I'm very underappreciated and underutilized, more below).  A divorce is the great relief-maker — not only in that it provides relief, but also in that it brings so much INTO relief (as in perspective).  Sure, my relationship with my kids is very much a running sore (too complicated to get into right now, but the ex is trashing the house I built and still own).  But on balance, I'm still a lot happier and more secure as a person for having gone through the breakup.  But again, that's on balance.  Divorce is rarely ever clean, and not something that ever resolves any problem completely.  And it shows how adult society is very, very complicated, and nobody wears the completely Black or completely White Hat.
1) "THAT SINKING FEELING" (starting from 2006).  I think the consensus is that 2009 was a pretty sucky year for most people (especially in Japan), thanks to the 2008 economic meltdown caused in part by the Republican gamblers and bandits that ran the USG for as long as they could.  But it's been pretty sucky up north here for quite some time.  Hokkaido is now doing better than places like Aomori, Iwate, and Akita (thanks to the tourist inflow and Niseko bubble).  But it's merely bad not worst.  I've seen my salary drop by nearly a third since 2005, and no appreciable elevation in my living standard despite seniority (my workplace has promoted people over me who are younger than me and have worked there less time), qualifications (I'm a bilingual citizen and have published more than anyone around me, and yet…), and the fact by most measures of talent am deserving of better except for the fact that I'm White in an Asian workplace.   As immigrants go, I should be precisely the type the GOJ would want to come contribute to this society, and yet, there's that feeling of, to quote Pink Floyd, "hanging on in quiet desperation".
Enough.  I'm not one to just sit and grumble without doing anything about it (believe me, I am), but as this decade draws to a close, I have the feeling I had when reading Economist articles about the Soviet Union and the Iron Curtain around 1987 and 1988, when they kept reporting that things over there were "on the brink".  I didn't believe it, but then it brinked:   Overnight the Berlin Wall fell, and within two years Yeltsin took over and the CCCP was no more.  Point is, I'm wondering what will put my situation over the brink.
The last decade, the Noughties, showed me more than ever that one must take their own initiatives if they're every going to get their due.  You don't get what you deserve, you get what you negotiate for.  I've done plenty of that, but that point of inflection between mediocrity and prosperity still seems just out of reach, somehow. And the thing is, it takes about a decade before you can really see it.  I have the feeling that the Twenty Teens are going to be much better.  Let's see.
Arudou Debito in Sapporo
ENDS