mytest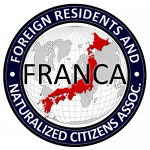 UPDATES ON TWITTER: arudoudebito
DEBITO.ORG PODCASTS now on iTunes, subscribe free
Hi Blog.  New article in the Asahi re the GOJ and the Child Abductions Issue re signing the Hague Convention.  As submitter PT comments:
"Note the Red Herring of Domestic Violence thrown out by Justice Minister Chiba in the last sentence.  Interesting how the Japanese Government refuses to involve their justice ministry in talks with the US, yet they are quick to put forward a quote from the Justice Minister when pushing back on reasons against signing the Hague."
Article follows.  Arudou Debito in Sapporo
======================================
Japan edges closer to signing Hague Convention
THE ASAHI SHIMBUN
2010/1/8, Courtesy of PT
http://www.asahi.com/english/Herald-asahi/TKY201001080120.html
Criticism of Japan over its handling of international child abduction disputes has prompted the Foreign Ministry to look closely at signing a convention designed to protect children caught in the middle.
The Hague Convention on international child abduction stipulates that if a parent from a broken international marriage takes a child out of his or her country of residence without the other's consent, the child must be returned to that country.
The ministry established a task force on child custody last month and will shortly hold talks about the issue with the United States–the country with which Japan has the most disputes on this issue.
Critics in some countries say Japan has become a haven for "child abductors," usually Japanese women who bring their children to this country and deny their spouses further custodial access.
In a high-profile case, an American father was arrested in Fukuoka Prefecture last September for trying to snatch back his two children, whom his Japanese ex-wife had brought to Japan without his consent. His arrest drew criticism from within the United States, a signatory to the Hague Convention.
As international marriages and divorces have increased, so, too, has the number of child abduction disputes.
Eighty-one countries are signatories to the 1980 convention. Japan is the only Group of Seven member that is not.
Signatory nations have urged Japan to join to resolve those disputes, and the U.N. Committee on the Rights of the Child recommended in 2004 that Japan ratify it.
Soon after he assumed the office in September, Foreign Minister Katsuya Okada made clear his intention to study Japan's participation "in a positive manner."
The Division for Issues Related to Child Custody, the task force of nine officials who specialize in treaty and regional matters, addresses specific disputes while studying whether Japan should sign it.
Also in December, the ministry held the first meeting of the Japan-France consultative committee in Tokyo. The French delegation presented a list of 35 disputes, including eight "serious" cases.
In one case, a Japanese woman who brought her offspring to Japan refuses contact with her French ex-husband. Japanese officials have promised to extend liaison and other help, officials said.
According to the division, the United States had informed Japan of 73 "child abduction" cases, Canada 36 and Britain 33 as of last October.
There are hurdles to clear, however, before Japan can sign the convention. Specifically, officials want to ensure there will be protection for mothers and children who flee abusive ex-husbands.
"Victims of domestic violence have concerns," said Justice Minister Keiko Chiba.
ENDS