mytest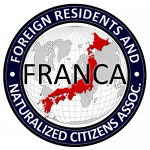 UPDATES ON TWITTER: arudoudebito
DEBITO.ORG PODCASTS now on iTunes, subscribe free
Hi Blog.  In its Xmas Special of December 19, 2009, The Economist (London) had a long and thoughtful essay on what it's like to be foreign, and how "it is becoming both easier and more difficult to experience the thrill of being an outsider".
It opens with:
FOR the first time in history, across much of the world, to be foreign is a perfectly normal condition. It is no more distinctive than being tall, fat or left-handed. Nobody raises an eyebrow at a Frenchman in Berlin, a Zimbabwean in London, a Russian in Paris, a Chinese in New York.

The desire of so many people, given the chance, to live in countries other than their own makes nonsense of a long-established consensus in politics and philosophy that the human animal is best off at home. Philosophers, it is true, have rarely flourished in foreign parts: Kant spent his whole life in the city of Königsberg; Descartes went to Sweden and died of cold. But that is no justification for generalising philosophers' conservatism to the whole of humanity.
Inter alia, it asserted:
The well-off, the artistic, the bored, the adventurous went abroad. (The broad masses went too, as empires, steamships and railways made travel cheaper and easier.) Foreignness was a means of escape—physical, psychological and moral. In another country you could flee easy categorisation by your education, your work, your class, your family, your accent, your politics. You could reinvent yourself, if only in your own mind. You were not caught up in the mundanities of the place you inhabited, any more than you wanted to be. You did not vote for the government, its problems were not your problems. You were irresponsible. Irresponsibility might seem to moralists an unsatisfactory condition for an adult, but in practice it can be a huge relief.
It even devoted more than a paragraph specifically to Japan's offer of foreignness:
The most generally satisfying experience of foreignness—complete bafflement, but with no sense of rejection—probably comes still from time spent in Japan. To the foreigner Japan appears as a Disneyland-like nation in which everyone has a well-defined role to play, including the foreigner, whose job it is to be foreign. Everything works to facilitate this role-playing, including a towering language barrier. The Japanese believe their language to be so difficult that it counts as something of an impertinence for a foreigner to speak it. Religion and morality appear to be reassuringly far from the Christian, Islamic or Judaic norms. Worries that Japan might Westernise, culturally as well as economically, have been allayed by the growing influence of China. It is going to get more Asian, not less.

Even in Japan, however, foreigners have ceased to function as objects of veneration, study and occasionally consumption…
What do readers think about this model for "foreignness" in Japan.  That everyone has a role and for the NJ it is to be foreign, and we are impertinent to speak it?  etc.
The entire article of course is worth a read. See it at:
Being foreign
The others
Dec 17th 2009
From The Economist print edition
It is becoming both easier and more difficult to experience the thrill of being an outsider
http://www.economist.com/world/international/displaystory.cfm?story_id=15108690
Arudou Debito in Sapporo