mytest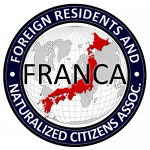 UPDATES ON TWITTER: arudoudebito
DEBITO.ORG PODCASTS now on iTunes, subscribe free
Hi Blog. Got a question from Debito.org Reader Kimberly who wrote this to The Community yahoogroups list yesterday. About kids in Japan who are rude (if not unwittingly racist) towards NJ adults, and they are not cautioned or taught not to be so by surrounding J adults? What do other Readers think or do? Arudou Debito in Sapporo
/////////////////////////////////////
Kimberly writes:
Hello everyone, I've been meaning to ask for some advice on this for awhile… how do you deal with it when you get asked something inappropriate or hear a discriminatory comment from a child too young to have any real malicious intent? As my own kids get older I'm finding more and more situations where a child just has to give a smart-alecky HARO! or ask if we're going to commute to yochien by airplane… and I'm torn between not wanting to hurt the kid's feelings when I KNOW a four year old probably isn't trying to be mean, and wanting to teach them something because I may be the only one who ever tries. If they just imitate what their parents or TV tells them to do, the next generation won't be any more open-minded than this one. :S
Twice in the past couple of weeks this kind of thing has happened, and I dont think I handled either very well. The first was at my son's swim class, an older child getting dressed for the class after his "whispered" (loudly enough to be heard across the room) to his mom "Hey mom, that woman looks like an English-person (eigo no hito, not a person from England) but she's speaking Japanese!" The mom shushed him and gave me an apologetic look… which is better I suppose than encouraging it, but she didn't come back with "Skin color has nothing to do with what language(s) a person can or can't speak," so I kind of wish I'd said something…. but would it have been inappropriate to try to discipline someone else's kid?
The second was at the community center over winter vacation, a girl probably about 7 or 8 years old asked "Did you come from a foreign country?" And I said "Nope, I came from [town where I live]" Probably a good smart-alecky comment for an older kid or adult who knows better… but I probably could have actually told the kid that that was an inappropriate question instead of just leaving her confused.
With adults I'm so used to ignoring the person completely, or coming back with "If you're looking for English lessons, there's an Aeon in Parco" or something…. that's probably not the best approach with kids, since they're still young enough to learn to be more colorblind. I don't know… my son's about to start yochien so I'm sure there will only be more opportunities, any suggestions on how to be a POSITIVE influence on these kids, not by teaching them English or the history of Halloween, but by giving them an example of a mixed family who's just… a normal family after all?
Thanks in advice for any suggestions. 🙂 Kimberly
//////////////////////////////////////////////
Andrew Smallacombe, fellow Debito.org Reader, replies:
//////////////////////////////////////////////
Great question, Kimberly.
My eldest (ethnic Japanese mother, Caucasian father) goes to a regular kindergarten, which means that I occassionally have to go there. Fortunately, she has responded to kids' questions on my behalf – "Are you a foreigner?"
"No, he's from Australia."
I have chewed out little kids on occassion.
I remember back 5 or so years ago when I was still at Nova. A particularly obnoxious kid responded to my instructions with "urusai, gaijin!" ("shut up, foreigner!"). I chewed him out there and then, and followed up with the procedures in place. Nothing was made of it.
A little over a year ago I took a complete stranger to task.
Two young kids, I assume brother and sister, were approaching me as I was returning home. The little boy suddenly burst out repeatedly "Taiheiyo sensotte nani?" ("What's the Pacific War?")
I ignored him, and the girl told him to stop because it was rude. He told her that it didn't matter because I was a gaijin.
I turned around and blasted him for being rude, making racist comments and assuming that I wouldn't be able to understand him.
I immediately smiled to the girl and told her everything was alright, and she seemed fine.
In hindsight, I would have liked to have handled this better, but I've run out of patience for this kind of thing.
I put part of the blame for the trouble we experience now on TV. Have you seen some of the images of foreign nationals on kids TV programming? NHK Educational boasts cartoons featuring big-nosed foreigners who speak in weird accents. A current early-evening show aimed at primary school kids depicts caucasians as lazy slobs. Earlier incarnations (which I have mentioned on this site) have featured Westerners merely as the instruments of punishment for the losing team.
And teaching a class of 7 year-olds was torture when every utterance was greeted with Taka and Toshi's "Obei ka?", or a "Mr. James" impression.
Kids have trouble grasping certain concepts. Like that I might actually NOT live at the school or in another country. Or that I have been living here since before they were born. This is not their fault, nor is it inherently bad.
But to think that the respect they are expected to show adults is suddenly vetoed by my ethnicity, well, that's another matter.
ENDS
////////////////////////////////////
Other responses?