mytest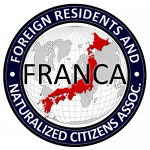 UPDATES ON TWITTER: arudoudebito
DEBITO.ORG PODCASTS now on iTunes, subscribe free
Hi Blog.  What follows are two articles that show that Japan's aging society is growing ever more so.  The population decrease is accelerating, and fewer people than ever want to have children.  Again, time for a policy towards immigration.  I've said it before and I'll say it again:  Either you do it now while we still have some vitality.  Or immigrants will come anyway later to fill an enfeebled and empty island instead.  Slow or quick, it's going to happen.  It's a mathematical certainty.
That's why we're fighting for our rights — to make things better for the people who will be replacing all of us. Arudou Debito in Sapporo
//////////////////////////////////////
JAPAN TIMES EDITORIAL (excerpt)
January 15, 2010
Population decline worsening
The population dynamics estimate of the Health, Labor and Welfare Ministry indicates that Japan's population decline is accelerating. The report, based on birth and death registers submitted from January 2009 to October 2009, estimates the number of births in Japan in that year at 1,069,000, or 22,000 less than in 2008, and the number of deaths in 2009 at 1,144,000, or 2,000 more than in 2008. The death figure is the highest since 1947 and represents the ninth straight yearly increase…
Rest at:
http://search.japantimes.co.jp/cgi-bin/ed20100115a2.html
===============================
42.8% of Japanese see no need to have children: survey
Japan Today Sunday 06th December 2009, 06:42 AM JST, Courtesy of MMT
http://www.japantoday.com/category/national/view/428-of-japanese-see-no-need-to-have-children-survey
TOKYO — A record high 42.8% of Japanese people do not feel the need to have children after marriage, with more than 60% of women in their 20s and 30s saying so, a government survey showed Saturday. The headline figure was up 6.0 percentage points from the previous poll in August 2007, the Cabinet Office said in the latest survey, which also showed 68.2% of women in their 20s and 61.4% of those in their 30s did not see having children as essential to their marriage.
According to the survey, 46.5% of women and 38.7% of men do not see having kids after marriage as essential.
For men, 56.6% of those in their 20s and 56.3% of those in their 30s gave an affirmative answer to the question ''Do you think it is not always necessary to have children after you get married?''
The Cabinet Office also asked whether women should continue working after they have children and a record 45.9% of respondents, up 2.5 points, agreed, followed by 31.3% who said women should return to work after their children have grown up.
The results showed a growing recognition in Japan that marriage should not limit women's work opportunities, but also revealed that government support continues to fall short because 63.3% called for government support to enable women to work even when they need to take care of their kids or elderly relatives, up 7.6 points from the previous poll.
In the survey, 70% of respondents said marriage is a personal choice, the third highest level ever, while 55.1% opposed the conventional idea that husbands should work and wives should stay home to take care of the family, up 3.0 points from the previous survey.
The government conducted the nationwide survey covering 5,000 people aged 20 or older in October.
========================
ENDS