mytest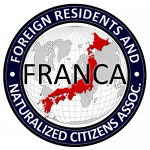 UPDATES ON TWITTER: arudoudebito
DEBITO.ORG PODCASTS now on iTunes, subscribe free
Hi Blog.  This is some serious business for me, although a tangent for others (but not so as Canadian Thanksgiving is mere days away; American readers, stock up!).
This here's a family recipe, handed down through now four generations, for the thing I miss the most about the US:  turkey stuffing.  As any aficionado of turkeys knows, if the stuffing is subpar, then the turkey also comes out dry and bland (this is one of the reasons why so many Japanese I believe find turkey underwhelming, and don't know what the fuss is about).
I grew up on this, but since I can't get it here (turkeys cooked here are often killed by a soy sauce, not a butter, base; they are smoked up here in Hokkaido rather than baked as well, which to me is underwhelming), there's no reason why I shouldn't propagate this recipe worldwide.  It's very simple.  The only thing you have to do is convert Imperial to metric, and Bob's Your Uncle.  From my great grandmother Appolonia Mendis Cypcar, born in Southern Poland, emigrated to the US at the turn of the 20th Century, survivor of one of the world's biggest nautical disasters (the capsizing of The Eastland in Chicago harbor on July 24, 1915), survivor of the Great Influenza Pandemic of 1918 (my great grandfather Mendis did not survive it), survivor of the Great Depression, who died at the age of 96 in the 1980s.
APPOLONIA MENDIS CYPCAR'S TURKEY STUFFING
From Arudou Debito, great grandson, Debito.org
(for a 13-14 lb turkey)

1 lb ground veal
1/2 box of saltines (box 1 1b size) ground coarsely
1 pint whole milk
1/2 lb butter
4 eggs beaten
salt and pepper to taste
And that's it. Mix together and stuff family turkey as normal.  Enjoy.  Arudou Debito in Tokyo