mytest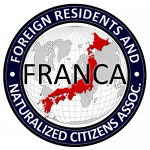 UPDATES ON TWITTER: arudoudebito
DEBITO.ORG PODCASTS now on iTunes, subscribe free
Hi Blog.  Today I'd like to ask Debito.org Readers about their experiences with various Immigration offices around Japan.  We had a discussion recently on the JALT PALE list about how they did on their Permanent Residency applications, and have concluded that how NJ are treated both interpersonally and applicationwise seems to depend on the Immigration office they apply at.
Two testimonials follow from Taikibansei and Cabby.  Immigration offices at Miyazaki, Morioka (and for me, Sapporo — story from 1996 here) seem to be very nice and liberal.  However, I've heard bad things about Tokyo (and Okayama below).  How about everyone else?   I think collecting information on Debito.org would be a good idea so people have some idea where to apply (stories about applying for the most important visa, PR, most welcome).  Arudou Debito in Sapporo
////////////////////////////////////////////
Taikibansei: Well, I went to Morioka Immigration for the first time yesterday to get my re-entry permit. Now, the building itself is a bit difficult to find–it's in the parking lot behind several other, apparently more important (e.g., THEY have prominent signs…), buildings.
I stumbled up there (it's on the second floor) at five minutes before 1 pm, walking right into the office — office hours begin at 1 pm. Now, in Fukui (at least 10-15 years ago), attempting to enter the immigration office early would have at best earned you a five-minute lecture from the cranky old guy that was in charge there; if you were from Thailand, the Philippines, etc., he would also have made you wait an extra hour or so as "punishment" (seen it happen).
The reaction in Morioka: BOTH guys jumped up with goofy grins and gave me a big "Irasshaimase!" This, quite frankly, threw me–I asked if this was indeed the immigration office, looking around for something to confirm. It was then that I noticed I was early. Bracing myself for the lecture (at least), I apologized profusely, telling them I would return in five minutes when they were officially open.
They would have nothing of it. "It's only five minutes!" One told me that the day had been slow and that he was "chotto samishii" (they are pretty isolated there). He then asked, "What can we do for you? Do you want a visa-status change form? Do you want to apply for permanent residence?" Me: "Uh, no, I just need the form for multiple entry." "Oh, only that."
He gave me the form, then FOLLOWED me to the counter in back to HELP ME FILL IT OUT. Now, as I'm sure everyone here knows, the form is in Japanese and English–i.e., even if you don't know Japanese, you can still fill out the form pretty easily. Well, the guy wouldn't go away–worse, he started saying stuff like, "Do you like reimen? I know a great shop for reimen!" or, "Do you have cold like this in America? It gets really cold here at night" or, "You're really tall, I bet you have many girlfriends!"
Despite his "help," I finally managed to fill the darn thing out and give it to him. He processed it in five minutes, and I was gone–got a "Douzo mata irasshatte kudasaimase" as I was heading out the door. All and all, a bizarre experience–thought I'd stumbled into a snack bar!
I do think this is one of the best things about having access to an immigration office in a smaller town. Most immigration horror stories originate in big cities like Tokyo. Moreover, I've always wondered whether each office has the same limit (say, 100) on the number of permanent residencies they can process in a year. Tokyo, with its huge foreign population, would probably easily exceed that number by mid-year for most years. Miyazaki, on the other hand, would struggle most years to get to one third of that number.
This would explain the apparent difference in ease of getting PR. I mean, if there really is just one rule for everyone, then it should be just as difficult to get PR in Miyazaki as Tokyo. However, XXXX and his acquaintances apparently could not get PR there, while I know of nobody who has been rejected for PR in Miyazaki. (Know of three besides myself who applied while I was down there–including the husband in a foreigner-foreigner marriage–never a problem.) Heck, even shady characters such as myself got it!  Taikibansei
///////////////////////////////////
Cabby:  Not sure if the this actually matters. My experiences with Immigration since 1988 have been very mixed. When I moved to Okayama from Osaka my 3-year spousal visa was about to expire. I went to the local and at the time very small Immigration office and told them that I would like to apply for permanent residency. The bozo bureaucrat behind the counter did everything he could to discourage me. I told him that I qualified and there would be no harm in trying. He went so far as to say that the 3-year spousal visa that I had did not count since it was issued in Osaka. That was when I about hit the ceiling. He then said it would take at least six months and perhaps a year to get the visa, if it were granted, adding that I would not be able to leave the country during that time. "Are any family members in the U.S. ill? You should consider this before applying." Well, not one to be deterred by officialdom, I applied anyway. Three weeks later I got a card in the mail asking me to come to the Immigration office to get my new visa, a PR.
The point I am trying to make is that this fool in the local office really had little if anything to do with the decision. That was made in Hiroshima, the regional office. I suspect that this is the case in many small locales. The paperwork gets sent to a regional center where the decision is made. I must add that in the past few years all the local officers I have had to deal with were closer in demeanor to the one who helped Taikibansei than the one who attempted to discourage me.  Cabby.
ENDS