mytest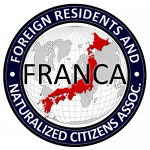 UPDATES ON TWITTER: arudoudebito
DEBITO.ORG PODCASTS now on iTunes, subscribe free
Hi Blog.  As a Sunday article, let me forward two collated emails that I received from a student at Momoyama Gakuin Daigaku.  He sent proof that his university blocks campus access to Debito.org.
Can't imagine why.  Maybe they're confusing my name with Adult Videos?  🙂
Anyway, it's not the first time I've heard of Debito.org being too truthy for some places with internal attitudes to maintain.  Such as the American Air Force Base in Misawa, Aomori Prefecture.  (I know for a fact they didn't like me exposing both the "Japanese Only" signs right outside their base and the organized blind-eying both they and the City of Misawa gave it.)  So instead of dealing with the problem, they dealt with the messenger, by making sure that anyone on base cannot see what you're seeing now.  It's to them Non-Operational Information, I guess.  Or, as Momoyama seems to indicate, it might give students in Japan too much of an education.
Report from Momoyama student follows, along with his unsuccessful efforts to get it "unblocked".  Arudou Debito, webmaster of the site just too hot for some institutions to handle.
////////////////////////////////////////////////////
January 20 and 28, 2010
Dear Debito San,
I was pretty surprised when I realized that my university blocks www.debito.org.  (Screen Capture dated January 27, 2010):
I tried to inquire upon that and got told that "gambling", "adult" and "blogs" are blocked… they wanted to check if they can whitelist yours. all that happend is that they reported to the kokusai-center who told me that I can apply for temporary access.
a) why filter communication? "Fostering Students of the World" is written at this university's entrance.
b) shouldn't I not feel discriminated and humiliated when I ask a question at a certain department and the answer gets wired through other channels?
(break)
As promised some further information about the blocking of debito.org and a clean and hopefully more representative screenshot.
As I were able to find out, it is rather "collateral damage" caused by ignorance and incompetency… I do not want to explicitly extend the applicability of these impression for the rest of the administration and teaching at this university, but it would be surely wrong to avoid such implication. (please excuse the use of sarcasm)
I don't know what would happen if a professor would request to put debito.org on the white-list… maybe I will try that, though my time here is almost over…
After three members of the computer-center "studied" your site for quite a while, while I was waiting, they told me that BBS are blocked because online crime is originating from them. They seem to combine all kinds of Web2.0-activity and other dynamic content like foren, blogs, etc. as BBS (which is a term derived from the old pre-internet mailbox-systems and seems to be out of use for ages anywhere else in the world…)
Upon my objection that debito.org is not really anything they call BBS they only came up the possibility to ask a professor to suggest this for the white-list…
I asked them if it ever happened that students committed crimes from withing this network, but those cases had never happened…
But, how another exchange-student got lectured the other day, "trust is important". And I don't want to enumerate all the cases they betrayed the exchange-students' trust…
Thank you again!
—————————————————————–
Blocked Websites within the campus of 桃山学院大学
To evaluate the significance of the filter I conducted some experiments: I googled for a ranking of blogs, which took me to technorati.com/blogs/top100, and from those I tried to access the top 50. 7 out of 50, 14% obviously, are blocked. Looking at the top-10 the number of blocked sites is even 5 out of 10, even more obviously 50%. (list at the end of this mail)
I went to the computer center of that university and asked them about the background and criteria… the explanations were as follows: – a "smart filter" is in used. As a source they referred to a company they call "vertex link". This company, as they say is an American company. A quick search reveals:
www.vertexlink.co.jp is in deed a Japanese company which promotes via their website www.j-smartfilter.com a filter-technology from www.securecomputing.com which belongs to McAfee since 2008 and is famous for its involvement for the NSA.
– The only customization done by the university is the selection of categories (www.j-smartfilter.com/catList.html) and sub-categories to be blocked. Under the category called "communication" are 5 sub-categories listed. The University decided to block three of them, one unblocked sub-category is "email". Blogs and BBS are blocked. I asked for a copy of that list, a favor that was not granted.
– A white-list for websites is in use. The items of that list are not disclosed. But, as I were told, Professors are allowed to suggest sites to be put on that white-list, which might be put there after evaluation from the board of the computer-department…
– In the end they explained to me, that REAL PEOPLE check all filtered websites and assign the categories. Though had to admit, that they could not tell if those were part-time, students or regular employees.
First impression: They have only little or partial knowledge which is not even enough to understand the concepts they are dealing with. They cannot understand the difference between dynamic-filtering and static-lists… According to my experience, it is highly unlikely, to be quite kind, to rate and categorize the whole internet! At least when telling me that I would have expected a little more understanding or awareness for possible nonsense.
I went on and, out of curiosity, I tried other web-sites… Some were blocked to my surprise and other surprisingly not:
In brief:
Warez/Cracking/Hacking/Passwords…
Some blocked, some not…
E.g. the infamous thepiratebay.org is NOT blocked… furthermore Chinese warez-sites are not blocked but some middle-sized torrent-sites from western countries… Same situation applies for password/cracking-sites.
Adult/Porn…
Mostly blocked… at least the more well known like youporn.com…
Accidentally I stumbled upon a pop-up from a not blocked blog-site with adult-advertisement (pornoloadz.com) which was not blocked either…
This seems to rule out a URL-based filter since "porn" should be most likely filtered but does not trigger the filter in the second URL.
Gambling…
At least official sites from casinos were not blocked but I would assume that this is rather about online-brokering/gambling… but I had no idea what to look for…
When I asked about the filter for the first time, the only mentioned categories were gambling, adult and blogs… that's why I had that focus on my own brief research… plus the most obvious one, imho, warez… but since everything is different in Japan, I did not check winnie ( was it spelled this way?) 😉
A tendency of the university's endeavor is obvious, though rather questionable…
While it is understandable that a university does not want to support illegal activities such as gambling or illegal porn, I cannot find any reasonable explanation to go against blogs and communication in general.
The explanation that I got from the computer center that BBS, a term I haven't heard since the early 1990, are usually the source of online-crimes appears a little odd and short-sighted.
The tolerated collateral damage seems enormous to me. While I am one of the few inhabitants of this planet who would not suffer from inaccessibility of facebook, I certainly disapprove the blocking of a source like debito.org.
According to my observation I want to state that in this case people got their hands on a tool which they do not understand sufficiently enough to justify the outcome of their actions.
—————————————————————–
List of Blog-Ranking
According to:
http://technorati.com/blogs/top100
(here in ascending order from 1 to 50)
http://www.huffingtonpost.com
(blocked) http://www.gizmodo.com
(blocked) http://www.engadget.com
http://mashable.com
(blocked) http://www.techcrunch.com
(blocked) http://www.boingboing.net
http://www.tmz.com
http://corner.nationalreview.com
(blocked) http://www.gawker.com
http://www.thedailybeast.com
http://mediadecoder.blogs.nytimes.com/
http://andrewsullivan.theatlantic.com
http://hotair.com
http://politico.com/blogs/bensmith
http://www.readwriteweb.com
http://thinkprogress.org
http://politicalticker.blogs.cnn.com
http://nymag.com/daily/intel
http://www.fivethirtyeight.com
http://hotlineoncall.nationaljournal.com/
http://www.lifehacker.com
http://newsbusters.org/
http://www.whitehouse.gov/blog
http://www.breitbart.tv
http://blogs.abcnews.com/politicalpunch
(blocked) http://www.kotaku.com
http://michellemalkin.com
http://biggovernment.com
http://yglesias.thinkprogress.org
http://www.politicsdaily.com
http://gigaom.com
http://consumerist.com
(blocked) http://jezebel.com
http://latimesblogs.latimes.com/lanow
http://bits.blogs.nytimes.com
http://voices.washingtonpost.com/ezra-klein/
http://theplumline.whorunsgov.com
http://www.popeater.com
http://krugman.blogs.nytimes.com
http://www.thrfeed.com
http://www.redstate.com
http://www.gothamist.com
http://thisisnthappiness.com/
http://nymag.com/daily/entertainment
http://www.mediaite.com
http://thecaucus.blogs.nytimes.com
http://www.dailykos.com
http://www.physorg.com
http://www.talkingpointsmemo.com
http://www.businessinsider.com
—————————————————————–
several random tests (some of these not indicative of my personality or places I want to see; rather these are the sites that universities might have reason to block; I do not understand why, in light of these paradigms, Debito.org is blocked):
not blocked:
http://www.rlslog.net/
http://blog.iphone-dev.org/
http://ccc.de/
http://www.hoerbuch.in/blog.php
http://verycd.com/
http://uu.canna.to
https://www.blogger.com/start
http://wordpress.org/
http://www.heise.de/
http://www.heise.de/security/foren/
http://thepiratebay.org/
http://wikileaks.org/
http://nihongo-dekimasu.blogspot.com/
http://fosi.alphasys.nl/
http://www.elcomsoft.com/
http://technet.microsoft.com/en-us/sysinternals/default.aspx
http://www.pornoloadz.com/
http://blog.fefe.de/
http://www.torrentreactor.net/
http://www.ninjavideo.net/
http://www.sidereel.com/
http://www.youtube.com/
http://www.thegunsource.com/
http://www.weaponmasters.com/shopping/home.html
http://www.latex-weaponry.com/
Loan Forgiveness Program | How to, When & How Much Each Month

http://www.spielbank-hamburg.de/sbhh-main/
blocked:
http://googleblog.blogspot.com/
http://blog.twitter.com/
http://astalavista.box.sk/
http://torrents.sumotorrent.com/
http://isohunt.com/
http://www.torrentz.com/
http://www.serials.ws/index.php
http://fun.sdinet.de/
Tweets by timpritlove
http://twitter.com/
http://forum.torrentreactor.net/
http://youporn.com/
http://www.xnxx.com/
http://freebigmovies.com/
http://xnews.blog2.fc2.com/blog-entry-1765.html
ENDS