mytest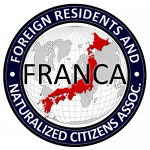 UPDATES ON TWITTER: arudoudebito
DEBITO.ORG PODCASTS now on iTunes, subscribe free
Hi Blog.  Here's some more good news.  After a nasty dispute some moons ago involving Chinese "Trainees" that ended up with a court ruling in their favor (the inspiration for the movie SOUR STRAWBERRIES), here we have another one that holds not their client, but also their pimp accountable.  Good.  Pity it the system as designed means it has to come to this, but I'm glad to see it happening.  Arudou Debito in Edmonton
////////////////////////////////////////////////
The Japan Times Saturday, Jan. 30, 2010
Foreigners win ¥17 million for trainee abuses
http://search.japantimes.co.jp/cgi-bin/nn20100130b2.html
KUMAMOTO (Kyodo) The Kumamoto District Court awarded more than ¥17 million in damages Friday to four Chinese interns who were forced to work long hours for low wages in Kumamoto Prefecture.
The court ordered that the union Plaspa Apparel, which arranged the trainee work for the four, to pay ¥4.4 million and that the actual employer, a sewing agency, pay ¥12.8 million in unpaid wages.
It is the first ruling that held a job broker for foreign trainees liable for their hardships, according to lawyers representing the four interns.
The four female Chinese trainees, aged 22 to 25, engaged in sewing from early morning to late evening with only two or three days off a month after arriving in Japan in 2006, according to the court.
ENDS
//////////////////////////////////////
中国人実習生「過酷労働」 業者らに賃金など支払い命令
朝日新聞 2010年1月29日
http://www.asahi.com/national/update/0129/SEB201001290003.html
外国人研修・技能実習制度で来日した中国人女性4人が、熊本県天草市の縫製工場で不当に過酷な労働を強いられたとして、業者や受け入れを仲介した1次機関などに未払い賃金や慰謝料など計約3600万円を求めた訴訟の判決が29日、熊本地裁であった。高橋亮介裁判長は業者と受け入れ機関の計3者に計1725万円の支払いを命じた。原告弁護団によると、制度をめぐる労働裁判で、外国人を直接雇用しない1次受け入れ機関にも不法行為責任を認めたのは初めて。
賠償命令を受けたのは、熊本県天草市の縫製会社スキールと個人事業所のレクサスライク(いずれも廃業)の2業者と、両者に実習生をあっせんした同県小国町の1次受け入れ機関プラスパアパレル協同組合の3者。制度を支援する財団法人国際研修協力機構(JITCO)に対する訴えは退けられた。
原告は中国・山東省出身の22〜25歳の女性4人。2006年4月に来日して研修を始めたが、休日は月1回程度で、午前2時まで働かされたこともあったという。給料は最低賃金より少なく、労働基準法で禁じられた「強制貯金」もさせられたと訴えた。
ENDS