mytest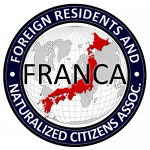 UPDATES ON TWITTER: arudoudebito
DEBITO.ORG PODCASTS now on iTunes, subscribe free
Hi Blog.  Japan is coming under review this month at the OHCHR CERD Committee again (it happens every two years), and I have submitted chapter to them in as part of an NGO group effort (more on that later).
I have just heard that the United Nations will be coming to visit Japan again in late March to see how she's doing regarding keeping her promise to eliminate with racial discrimination.  (Information about previous UN visits here.)
I know for a fact that "Japanese Only" etc. signs and rules are up around Japan in various guises and places of visit.  After all, there's no law against it.  So I have been asked to help out giving a tour of these places in the Osaka, Kyoto, Nagoya, and/or Tokyo areas.
So let me ask Debito.org readers:  Do you know of any places open to the public in these areas that explicitly refuse NJ (or those who look like NJ) entry and service?  The best places actually have a sign up saying so.  If so, please send me (to debito@debito.org) 1) a snap photo (cellphone ok) of the sign, 2) a snap of the storefront with the sign visible, 3) the name and approximate address of the place and date of photos.  I'll do the rest.
(Please say "Japanese Only sign submission for UN" in the submission's subject line?)
Thanks for helping out.  Arudou Debito in Banff.