mytest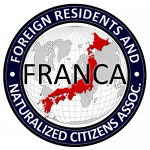 UPDATES ON TWITTER: arudoudebito
DEBITO.ORG PODCASTS now on iTunes, subscribe free
Hi Blog.  File under "revenge is sweet":  McDonald's Japan lost out big last year in Japan in part, according to the article below, to their gaijin shill "Mr James". They refused to retract the campaign, and then played dirty pool in the media regardless of how it affected Japan's ethnic minorities.  (It's not only McD's, of course; Mercedes-Benz is currently doing much the same thing with their own idiotic gaijin shill "Mr Naruhodo"; at least he speaks in kanji too.)  But this time, according to this article, it looks as though they got bit in the ass for it.
Good.  Kinda makes one believe in karma after all.  Arudou Debito in Banff.
////////////////////////////////////////////////
McDonald's to Close Hundreds of Outlets in Japan
By JONATHAN BERR
Posted 8:45 AM 02/09/10, courtesy of ADW
http://www.dailyfinance.com/story/mcdonalds-to-close-430-outlets-in-japan-as-economy-falters/19350531/
McDonald's Corp. (MCD) is closing 430 restaurants in Japan, the latest sign of the faltering economy in the Asian country.
A 50% owned affiliate will shutter the locations over the next 12 to 18 months in conjunction with the strategic review of the company's real estate portfolio. The world's largest restaurant chain plans to take charges of $40 million to $50 million in the first half of the year. McDonald's Holdings Co. (Japan) has 3,700 stores.
"These actions are designed to enhance the customer experience, overall profitability and returns of the market," the company said in a press release.
McDonald's also is opening 90 new restaurants and refurbishing 200 in Japan. Clearly, McDonald's is retrenching. The fast food market in Japan is bad because of the weak economy. It's the same reason that Wendy's Arby's Group Inc. (WEN) said in December that it was exiting the Asian country. A Wall Street Journal editorial recently argued that "the unfolding economic crack-up in Tokyo is something to behold." Japan has never really recovered from the lost decade of the 1990s and the current worldwide economic recession is underscoring these weaknesses. Some experts have urged U.S. officials to learn from Japan's mistakes.
The Golden Arches has been struggling in Japan for a while. Last year, a marketing campaign featuring "Mr. James," a geeky, Japan-loving American, was denounced as an offensive flop, according to Time.com. McDonald's has tried to appeal to Japanese tastes with wassabi burgers, chicken burgers and sukiyaki burgers. A Texas Burger, with barbecue sauce, fried onions, bacon, cheese and spicy mustard, proved to be a hit. But consolidated sales at McDonald's Japan fell 10.8% last year. Profit is expected to plunge 54.7% this year.
Overall, though, McDonald's continues to hum along. Global sales rose 2.6% in January, topping analysts' estimates. Comparable store sales in the U.S. fell 0.7% in January, a weak performance that nonetheless surpassed the rest of the industry thanks to the popularity of the Mac Snack Wrap and the Dollar Breakfast Dollar Menu. In Europe, Asia/Pacific, the Middle East and Africa, comparable sales rose 4.3%. Shares are up 6.6% over the past year.
ENDS