mytest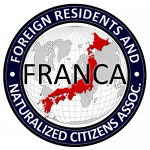 UPDATES ON TWITTER: arudoudebito
DEBITO.ORG PODCASTS now on iTunes, subscribe free
Hi Blog. As a Weekend Tangent, we have the lair of bullies and libelers, Internet BBS "2-Channel", getting something back for their nastiness — a hack attack taking them down.  Sometimes when legal channels are ineffective to stop illegal activity (such as libel), there is no choice but to use extralegal means, as the Koreans did below. Compare it with the Right-Wing J sound trucks that went after Brazilians at Homi Danchi, and got firebombed for their trouble. Couldn't have happened to nicer people, even though the big, big fish, Nishimura, has long since jumped ship. Here's hoping the Internet nits are stupid enough to attack some real domestic powers and finally have some laws against their activities created. More of my opinions about 2-Channel here. Debito.org's complete archive here. Arudou Debito in Sapporo
//////////////////////////////////////////////////
Japan's top web forum hacked over skater
Korean hackers take down site after comments against skater Kim Yu-Na
NBC Olympics.com: Mar 2, 2010, courtesy of N
http://www.nbcolympics.com/news-features/news/newsid=454102.html?__source=msnhomepage&cid=
TOKYO — Japan's top Internet forum 2channel was offline Tuesday after an apparent mass hacker attack from South Korea over slanderous comments on their Olympic figure skating queen Kim Yu-Na.
South Korea's Yonhap news agency reported that more than 10,000 users had launched a "concerted cyber offensive" and coordinated their attacks through web communities since Monday against the popular site www.2ch.net.
The site, launched in 1999, allows users to post comments on hundreds of topics, from politics and sports to entertainment and manga cartoons, without providing a user name, a model meant to boost online freedom of speech.
But the site has repeatedly become a forum for right-wing nationalists and users posting xenophobic slurs, especially against South Korea and China.
The 2ch forum is Japan's largest online bulletin board by number of users and page views, according to Internet research firm NetRatings Japan.
The site was not accessible on Tuesday, but its search lists showed Japanese-language attacks had earlier been posted against Kim, who beat Japanese rival Mao Asada to take gold at the Vancouver Winter Games.
South Korea's JoongAng Daily reported online that the cyber war was launched on Monday, the anniversary of a 1919 uprising against Japanese colonial rule that became known as the March First Movement.
South Koreans have often been angered by comments on the messaging forum, including one that called a deadly attack against a South Korean college student in February in Irkutsk "Russia's good deed", Yonhap reported.
The 2ch forum has often drawn controversy at home as some of its anonymous users have posted death threats and verbal attacks against high-profile figures that have led to legal action against the site's operators.
ENDS