mytest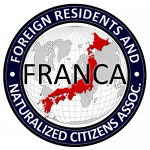 UPDATES ON TWITTER: arudoudebito
DEBITO.ORG PODCASTS now on iTunes, subscribe free
Hi Blog. As followup to yesterday's Debito.org entry re abuses at one of Japan's major "Gaijin Tanks" (Immigration Detention Centers, where they keep people indefinitely, sometimes years, for visa processing as potential migrants or refugees, with no legally-accountable incarceration conditions), here's an excerpt of the Japan Times, followed by an update from Sano-san, one of the activists publicizing this case. International media and other bodies concerned with human rights, please look into this. Arudou Debito in Sapporo
/////////////////////////////////
The Japan Times, Friday, March 12, 2010
70 immigration detainees on hunger strike
Fast in Osaka tied to denial of release: activists
By ERIC JOHNSTON, Staff writer
Full article at http://search.japantimes.co.jp/cgi-bin/nn20100312a1.html
OSAKA — At least 70 detainees at the West Japan Immigration Control Center, which has long been criticized by human rights groups and Diet members, have been on a hunger strike since Monday, center officials and volunteers helping them confirmed Thursday.
"Around 70 foreigners began a hunger strike Monday night because they want to be released on a temporary basis," Norifumi Kishida, an official at the center, said Thursday morning. The center, in Ibaraki, Osaka Prefecture, is providing food but they are refusing to eat, he said.
Hiromi Sano, a human rights activist involved with immigration issues who has been meeting with detainees over the past few days, said some hunger strikers have applied for refugee status…
Rest of the article at http://search.japantimes.co.jp/cgi-bin/nn20100312a1.html
=======================
SANO-SAN UPDATES (March 12, 2010)
Thank you for doing the article. I will bring the newspaper today to the detention center. The will be very happy to see it.
There is also a fact that an Indian male committed suicide on January 1st, 2008.
I talked to [name deleted] yesterday on the phone, and there is a male from Ghana who wants to talk to you. I will give him your cellphone #. But a problem is phone system is extremely expensive: 35min for 3000yen in the center.
On Wednesday, 10th, each detainees are called by the officers, and asked who is the leader of this hunger strike. They said to the detainees "We will never let you out of the center. And we will never let you see volunteers (us), because they are behind the curtains and will talk to the media."
Moses from Uganda that JP covered on Tuesday, he was take to a solitary confinement on Wednesday according to [name deleted]. I am glad that truth has started to reveal to the society, but very much worried about detainees's safety. I will update you with more info after seeing them today.
(March 13, 2010)
Eric, thank you for the article! I will print it out and give it to detainees on Monday.
I went to the decention center yesterday morning. Hunger strike is still going on, and the center said that they have no plan to answer the demand of detainees. They said that they are pursuading the detainees to stop the hunger strike and eat.
Debito, you can use everything except [name deleted] on your website.
I saw him yesterday morning at the center, and he was inconfident and anxious about himself going to media. (afraid of the abuse from the officers)
Our group decided not to use his name on articles that goes to public from now on. He has hepatitis B and has fever since December.  Obviously bad health condition. But the center is not taking to him to the hospital, and also did I mention that they share the same razor to shave? We talked to Nishimura at the center, but they denied it , and said that each razor has the number so that the detainee will know which one is his. Detainees said there is no number on the razor. Nishimura also said that razors are sterilized after detainees use them.
That is all for today. Thank you again. Hiromi
(March 14, 2010)
WITH (西日本入管センターを考える会)の佐野です。
ハンストブログを作成しました。
お読みください。
Here is our blog on hunger strike.  It is all in Japanese, but pleae forward it to your friends if there is anyone interested.  Thank you!
http://ameblo.jp/kansainetwork/
佐野ひろみ
Sano Hiromi
ENDS