mytest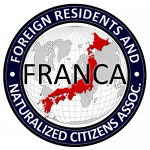 UPDATES ON TWITTER: arudoudebito
DEBITO.ORG PODCASTS now on iTunes, subscribe free
Hi Blog.  Success at last, for some.  For less than one percent of all the NJ nurses brought over on a special trilateral visa program, to help care for Japan's aging society, we have some overcoming quite difficult hurdles to stay — including passing a difficult Japanese nursing exam within three years that challenges even native speakers.  For the overwhelming majority of NJ, however, it's bye bye and thanks for your three years of unsupported toil, and we look forward to replacing you with more dupes on yet another GOJ revolving-door work visa plan.  More on the difficulties of the nursing program in the words of the nurses themselves on Debito.org here.  Arudou Debito in Tokyo
////////////////////////////////////////////
1st foreign nurses pass national exam
The Yomiuri Shimbun Mar. 27, 2010, Courtesy of JK and AR.
http://www.yomiuri.co.jp/dy/business/T100326007338.htm
Two Indonesians and one Filipina have become the first foreign nurses to pass Japan's national nursing qualification test after work experience at Japanese hospitals under economic partnership agreements, the health ministry said Friday.
The three are among the 370 foreign nurses who have visited this country under an EPA-related project launched in fiscal 2008, hoping to pass the nursing exam after receiving Japanese-language training and gaining working experience under the supervision of Japanese nurses.
In 2009, 82 foreign nurses took the exam, but all failed. This year, 254 such nurses applied for the test, with the two Indonesians and one Filipina passing it, according to the Health, Labor and Welfare Ministry.
The Indonesians came to Japan in August 2008, and both work at a hospital in Niigata Prefecture. The Filipina, who arrived in Japan last May, works at a Tochigi Prefecture hospital.
Foreign nurses who come to this country under economic partnership agreements are required to possess nursing qualifications in their own nations. After taking language training, they seek to pass Japan's nursing test while working as assistant nurses at hospitals in this country.
They are required to pass the test within three years of arriving in Japan. For foreign nurses who came to Japan in fiscal 2008, next year's exam will be the last opportunity to qualify as nurses in this country.
Foreign nurses wishing to gain qualifications in Japan are required to take the same exam as Japanese applicants. Technical terms used in the test pose a hurdle for them in accomplishing their aim, observers said.
This year, about 90 percent of Japanese applicants passed the test. This figure stood at only 1.2 percent for foreign nurses who arrived in Japan under the EPA program.
To rectify the situation, the ministry is considering replacing technical terms with easier-to-understand language in next year's exam.
More language help needed
It is essential to improve the current Japanese-language training system for foreign nurses seeking to pass this nation's nursing qualification test under the EPA project, observers said.
Foreign nurses take six months of language training after coming to this country. However, nurses at Japanese hospitals that host them, as well as volunteers who work to aid them, have complained that they have been left to teach the foreign nurses practical Japanese needed for their work at medical institutions.
It is also necessary to ensure foreign nurses are fully trained in using Japanese before arriving in this country, while also increasing the number of opportunities for them to take the national exam, observers said.
In fiscal 2008, the first batch of 98 foreign nurses came to Japan under the EPA program, including the two Indonesians who passed this year's test. If anyone from the group fails to pass next year's exam, he or she must return home.
If no one from the first group–excluding the Indonesians–passes the test, it means most foreign nurses in the group must return home despite their three-year work experience at Japanese hospitals.
Such a scenario could reduce the EPA project to an empty slogan. Still, foreign nurses must be able to communicate their ideas in Japanese to doctors and patients. This presents the greatest dilemma for the EPA program, according to observers.
With this in mind, the government should consider corrective measures, including an improvement in the Japanese-language training system for foreign nurses and an extension of their stay in this nation, observers said.
ENDS