mytest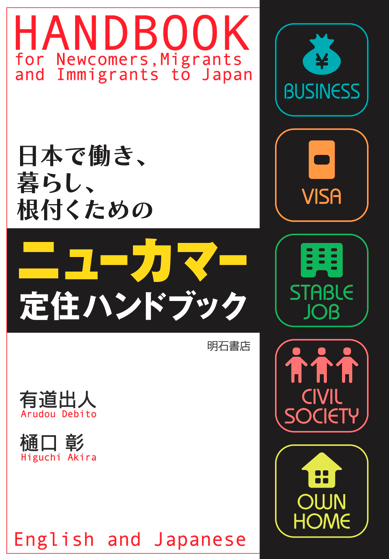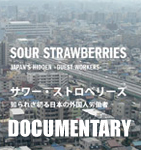 UPDATES ON TWITTER: arudoudebito
DEBITO.ORG PODCASTS now on iTunes, subscribe free
Hi Blog.  Had an interesting experience yesterday on the way home to Sapporo yesterday, so I thought I'd make that today's blog entry.
We've had some media buzz last month about Japan's regional airports (with the opening of Ibaraki's airport, that makes a total of 98 international, national, and municipal airports around Japan — close to two per prefecture, and that apparently does not count the ones inside of JSDF military bases).  A full list of them here.  The buzz from the Japan Times, Editorial, March 23, 2010:
EDITORIAL
When airports eat each other
Japan has 98 airports. The transport ministry's recent survey of 72 of them indicates that the economic viability of many airports is low. Unless local governments and concerned businesses make serious efforts to attract more passengers, some airports may be forced to close.

The survey compared the actual number of passengers who used the 72 airports in fiscal 2008 with passenger-number forecasts. The actual number exceeded the forecast at only eight airports — Naha, Kumamoto, Nagasaki, Okayama, Nagoya, Haneda, Shonai (Yamagata Prefecture) and Asahikawa (Hokkaido). At about half of the 72 airports, actual use was less than 50 percent of what was forecast.

On March 11, Ibaraki airport opened as the nation's 98th airport. Some ¥22 billion was spent to build the airport, which has a 2,700-meter runway. The chance of the actual passenger total of the airport exceeding the forecast amount is almost nil, as it connects only to Seoul, with one round-trip service a day. From April 16, it will also offer a once-daily round-trip service to Kobe.

Major airlines have shied away from Ibaraki, fearing a lack of passengers. The airport, about 80 km from Tokyo, is touted as the third for the capital, but access to it is hardly convenient.
Rest of the article at http://search.japantimes.co.jp/cgi-bin/ed20100323a1.html
I personally have used a lot of Japan's airports on my domestic travels, usually for business:  Sapporo Chitose, Sapporo Okadama, Hakodate, Misawa, Akita, Higashine Yamagata, Hanamaki Morioka, Niigata, Sendai, Chubu Nagoya, Mihara Hiroshima, Izumo Shimane, Fukuoka, Kitakyushu, the former Kokura Fukuoka, Oita, Kagoshima, Miyazaki, Naha Okinawa, and of course Itami, KIX, Narita and Haneda.  I also will state that I have no problem with regional airports being built as long as they are used.  As the Japan Times editorial mentions above, if access is convenient.
However, I thought Hanamaki Morioka defied that assumption pretty badly yesterday, so let me narrate the adventure:
As regular Debito.org readers know, I have been on a two-week tour of Tokyo and environs doing UN and NGO FRANCA stuff.  But as my JAL mileage seems to accumulate less and less every year, I found that I could only get as far as Hanamaki Airport this year (the next band of free return flights starts at Sendai and stretches to Osaka, I was about 2000 miles short).  So I made arrangements to meet friends in Morioka, gave a speech in Sendai, and did my business further south.  Fine.  The problem was I had to get back up to Hanamaki from Tokyo to go home (no problem again, I thought; my flight back was from 6:10PM), and that's at least 3 hours from Tokyo (it still worked out cheaper than a RT flight to Haneda, and I can spend time productively watching episodes of Survivor on my iPod).
Here's where it got interesting.  I bought my ticket via JR all the way from Tokyo to "JR Hanamaki Kuukou Eki", logically thinking that a JR station with the name of the destination would actually take me to that destination.  I got a print-out from JR Tokyo:  get off at Shinkansen Eki Shin-Hanamaki, change trains for JR Hanamaki Station, and finally arrive at JR Hanamaki Kuukou Eki.
It wasn't to be.  I arrived at Shin-Hanamaki only to find the stationmaster advising me to get a cab from there to the airport.  I said I had a ticket all the way to Hanamaki Airport Station but he still made the same recommendation.  I asked for a refund of the remaining two-station portion but he refused to give it.  So I followed my ticket to see where it would take me.  It took me outside, a five-minute walk, to a completely separate teeny station that was JR Shin-Hanamaki regular-train station.
With changes, it took me another half hour to get to JR Hanamaki Station, where I changed to another station which after another twenty minutes or so got me to the Holy Land.
But JR "Hanamaki Airport Station" was a tiny place, where even the office was closed despite arriving a little after 4PM.  It was 4kms from the airport, a sign said.  As was advised, no way to get there but again by cab.
Here are some pictures to illustrate how idiotic the situation is (click on any photo to expand in browser):
Caption:  This is a JR station servicing an international airport?
Caption:  Yes it is.
Caption:  Note the distance to the airport:  4kms.  Used to be two.  Still, this JR station was never connected to the airport, is the point.
Caption:  Station office is closed.  Note time on clock.  You have to hand in your ticket into a little mailbox as you enter the station doors.  Honor system.
Caption:  Business is done for the day.  Nice to have bureaucrats go home so early.  If they even come to work here at all.
On the way to the airport, I talked to the cabdriver about this situation.  He said that Hanamaki Airport was indeed four kms away, and 5 kms from JR Hanamaki Station.  It was in fact 6 kms from Shin-Hanamaki Station, meaning I had just gone one great ellipse to get to the airport.  "JR Hanamaki Airport Station is the closest to the airport, therefore it became the station."  But it's still only accessible by taxi. "Or bus.  From Morioka Station."  Which was the way I went when arriving from Sapporo two weeks ago, but it's a half-hour bus ride away.
The taxi driver continued, "The JR station used to be only two kms away, not the four that it is now.  But they decided to spend even more money to build another terminal closer to the auto expressway."  Even though they have cars so they don't have that much farther to drive, while we foot travelers have to shell out for a taxi?  "Yep.  It's good for us taxi drivers."
All told, I wasted close to an hour between arriving by shinkansen and arriving at the airport; good thing I allowed enough time to get there.  I was also 1240 yen cab ride poorer for the experience, but sometimes one has to pay to get interesting blog entries.
But what kind of a government and infrastructure builds an airport, and then makes it nearly impossible for basic public transport to service it?  Even dupes the consumer into believing the JR station goes to the airport?
"Ozawa and his porkbarrel," said the cabdriver.
This is why the regional airports attracted so much controversy last month.  And why, every now and again, we get annoyed articles about bureaucrats building public buildings, staffing them with retired bureaucrats, then making it as complicated or expensive as possible for the public to actually use them.
As we should.  Guess what airport I won't be using again.  Thanks for the memories, Hanamaki.  Arudou Debito back in Sapporo.