mytest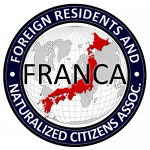 UPDATES ON TWITTER: arudoudebito
DEBITO.ORG PODCASTS now on iTunes, subscribe free
Hi Blog.  Although I like to devote Mondays to "bigger news", I'd like to take this day to salute a personal hero of mine, former nurse Chong Hyang Gyun, a Zainichi Korean who, like any other qualified civil servant in Japan, expected to be promoted commensurate with her experience and dedication.
But not in Japan.  She in 1994 was denied even the opportunity to sit the administrative civil service exam because, despite her being born in Japan, raised in Japan, a native speaker of Japanese, and a taxpayer in and contributor to Japan like any other, she was still, in the eyes of the Tokyo Metropolitan Government, a "foreigner", therefore not to be trusted with administrative power over Japanese (the old "Nationality Clause", kokuseki joukou, struck again).
So she sued for the right to sit the exam nearly twenty years ago.  Over more than ten years she lost, won, then ultimately lost in the Supreme Court, which, in a landmark setback for civil rights and assimilation, ruled there was nothing unconstitutional in denying her the right to chose her occupation and employment opportunities.
Now she's retired as of April 1 (although rehired and working fewer hours).  I'm just grateful that she tried.  Some occupations are completely denied to NJ, including public-sector food preparation (for fear that NJ might poison our bureaucrats) and firefighting (for fear that NJ entering Japanese houses and perhaps damaging Japanese property might cause an international incident), that it becomes ludicrous for NJ to even consider a public-service job in Japan.(*)  Especially if the "glass ceiling" (in fact, an iron barrier, thanks to the Supreme Court) means you can never reach your potential.  The Chong-san Case made that clear, to Japan's shame.
A report on workplace discrimination in Japan from Chong-san (Japanese) archived on Debito.org here.  Arudou Debito in Sapporo
(*) Apologies for the lack of links to substantiate the firefighting and food preparation claims.  My source was "Darling wa Gaikokujin" mascot Tony Laszlo's Issho Kikaku website, which dozens of activists worked on in the late 1990's, whose historical archives have all since mysteriously disappeared now that Issho Kikaku is moribund.
////////////////////////////////////////////////
Korean worker who sued Tokyo govt retires
The Yomiuri Shimbun Apr. 3, 2010, Courtesy of JK
http://www.yomiuri.co.jp/dy/national/20100403TDY03T02.htm
Public health nurse Chong Hyang Gyun was all smiles when she retired from the Tokyo metropolitan government recently, even though it had refused to let her seek promotion because of her South Korean nationality.
A second-generation Korean resident of this country, Chong sued the metropolitan government in 1994, demanding she be allowed to take a promotion exam for a managerial post. The trial went on for 10 years of Chong's 22-year career with the metropolitan government.
Ultimately, Chong was not able to be promoted because the Supreme Court overturned her victory in a lower court. Upon her retirement, however, she smiled and said, "I have no regrets."
Chong officially retired Wednesday, as she had reached her mandatory retirement age of 60.
Chong was born in Iwate Prefecture. In 1988, she was hired as the first non-Japanese public health nurse to work for the metropolitan government.
Her application to take the internal exam to become a manager was refused, however, because of the metropolitan government's "nationality clause," which prohibits the appointment of non-Japanese employees to managerial posts.
The Tokyo District Court decided against her in 1996, ruling that the metropolitan government's action was constitutional.
In 1997, the Tokyo High Court ruled that the metropolitan government's decision violated the Constitution, which guarantees the freedom to choose one's occupation, and ordered the Tokyo government to pay compensation to Chong.
The metropolitan government appealed this decision and in 2005, the Supreme Court nullified the high court ruling and rejected Chong's demand.
After Chong openly expressed her disappointment at a press conference about the Supreme Court ruling, she received critical e-mails and other messages. Chong also said she sometimes felt it was hard to stay in her workplace.
However, a sizable number of her colleagues and area residents understood her feelings.
"I was supported by many people. I enjoyed my job," Chong said.
For two years from 2006, Chong worked on Miyakejima island, helping residents deal with difficulties resulting from their prolonged evacuation.
Just before her retirement, Chong visited health care centers in Tokyo and other related facilities as chief of a section for preventing infectious diseases and caring for mentally handicapped people.
She was rehired from April as a nonregular employee at her workplace's request, but she will work fewer days.
"I've been tense ever since filing the lawsuit, trying not to make any mistakes in other areas. Now I can finally relax," Chong said.
Chong recently has been interested in supporting Indonesian nurse candidates in Japan. During the New Year holidays, she held a gathering to introduce them to Japanese culture.
"Now that a greater number of foreigners are in Japan, society as a whole should think about how to assimilate them," Chong said.
She said she believed her lawsuit has helped raise those kind of questions.
ENDS
在日保健師定年「悔いなし」…昇任に国籍の壁
http://www.yomiuri.co.jp/national/news/20100327-OYT1T00524.htm
(2010年3月28日20時29分 読売新聞)
管理職試験の受験資格を求めて勤務先の東京都を提訴し、最高裁で逆転敗訴した在日韓国人2世の保健師、鄭香均(チョンヒャンギュン)さん(60)が3月末で、定年を迎える。
22年間の在職中、10年を裁判に費やし、結局昇任は果たせなかったが、「悔いは全くない」と語る表情は晴れやかだ。
岩手県生まれの鄭さんは、1988年に都の外国籍保健師第1号として採用された。管理職試験に挑戦しようとしたが、外国人を登用しないという都の「国籍条項」を理由に拒否され、94年に提訴した。
96年の東京地裁判決は、都の措置を合憲と判断して請求を棄却。97年の2審判決は都の措置を「職業選択の自由などを定めた憲法に違反する」と判断し、慰謝料支払いを命じたが、都が上告。最高裁は2005年、2審の違憲判決を破棄し、請求を棄却した。
記者会見で落胆を率直に口にした鄭さんに、批判のメールなどが多数届いた。職場で「居づらい」と感じることもあった。
一方で、同僚や地域には、思いを理解してくれる人も多く、「多くの人に支えてもらった。仕事は楽しかった」と振り返る。
06年から2年間三宅島で勤務し、長期の避難生活を経て様々な悩みを抱える島民らの支援にあたった。現在は係長として都内の保健所などを回り、感染症対策や精神障害者のケアに携わる。
4月からは職場の要望もあり、都に再任用されるが、勤務日数は少なくなる。「提訴以来、ほかのことでつまずいたらいけないと常に緊張していた。やっとほっとできる」と笑顔で語る。
最近は、来日したインドネシア人看護師候補者らの支援に関心があり、正月に自宅で日本文化を紹介する集いを開いたことも。
「これだけ外国人が増えたのだから、どう受け入れるのか社会全体で考えなければ」。自分の裁判がそうした問題の提起につながったのでは、と思っている。
(2010年3月28日20時29分 読売新聞)
ENDS