mytest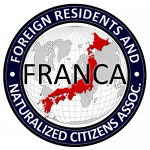 Hi Blog. I had heard numerous reports about a place down in Okinawa that turned away Japanese customers (or, rather, charged them an exorbitant fee for membership) in favor of NJ. It made print today in the Japan Times Zeit Gist Column. Excerpt follows:
//////////////////////////////////////////////////////////////////////////
THE ZEIT GIST
The Japan Times, March 6, 2010
'Non-Japanese only' Okinawa eatery turns tables
Jon Mitchell explores why one restaurateur has effectively banned Japanese patrons

Despite overwhelming Okinawan opposition to the presence of the United States military, open animosity towards American servicemen is remarkably rare here. One of the few places where it is experienced, though, is in central Okinawa's entertainment districts. Japanese-owned clubs and bars regularly turn away American customers, and some of them display English signs stating "members only" and "private club" in order to exclude unwanted foreign patrons. With Japan's laws on racial discrimination tending towards the ambiguous, transforming a business into a private club has become a common way to circumvent any potential complaints to the Bureau of Human Rights.
Under these circumstances, the notices on the door of Sushi Zen, a small restaurant located at the edge of Chatan Town's fishing port, are not unusual: "This store has a members-only policy. Entry is restricted to members." However, what is different is the fact that they're written in Japanese, and designed to keep away Japanese customers. Furthermore, Sushi Zen's owner is not a xenophobic foreign expatriate, but a soft-spoken Japanese man named Yukio Okuhama.
//////////////////////////////////////////////////////////////////////////
Rest of the article at http://search.japantimes.co.jp/cgi-bin/fl20100406zg.html
COMMENT: Now, while I can't personally condone this activity, I will admit I have been waiting for somebody to come along and do this just to put the shoe on the other foot. Let's see how people who defended the exclusionism of "troublemakers" who just happened to be foreign-looking (hiya Gregory Clark) in the Otaru Onsens Case et.al., react to somebody excluding "troublemakers" who just happen to be Japanese. And watch the hypocrisy and "Japanese as perpetual victim" arguments blossom.
If this winds up getting "Japanese Only" signs down everywhere, this will have been a useful exercise. Somehow, I don't think it will, however.  Japanese in Japan are never supposed to be on the losing end of a debate on NJ issues.  Arudou Debito in Sapporo