mytest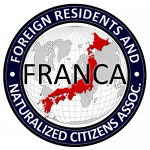 UPDATES ON TWITTER: arudoudebito
DEBITO.ORG PODCASTS now on iTunes, subscribe free
Hi Blog. Most of us long-termers have heard about (if not visited) Aoyama Gaijin Bochi (as still written on the signs) foreign cemetery in downtown Tokyo (see here and here). Debito.org CF writes about a less-known pair of NY cemeteries in Yokohama — Negishi and Hodogaya — that might be worth a look for history preservers.  His photos are included below.
First, some background.  The Japan Times (bless 'em, again!) has an article on Negishi from 1999. Excerpting:
=====================
Headstones mark Yokohama haunt for the unknown
By MICK CORLISS Staff writer (excerpt)
The Japan Times: Wednesday, Aug. 25, 1999
http://search.japantimes.co.jp/cgi-bin/nn19990825a9.html

Welcome to Yokohama Negishi Gaikokujin Bochi, also known as the Negishi Foreign Cemetery. Only a few hundred meters from Yokohama's Yamate Station on the JR Keihin Tohoku Line, its obscure location and ambiguous past have helped keep it out of the spotlight.
While its diminutive size and inconvenient location have relegated this burial ground to near anonymity, its simple appearance, scattered headstones and wooden crosses belie a complicated past.
More than a 1,000 people are buried here and most are foreigners ("gaikokujin") and infants.
Negishi was the poor foreigner's cemetery. "Those who died of infectious diseases, sailors and those without money were mostly buried here. Of course there are some famous people, but it is basically a cemetery for poor people," said Yasuji Tamura, a local teacher who has studied the cemetery for more than 15 years.
This continued until the end of World War II — when the graveyard's most controversial residents were buried. After the war, Tamura and others believe that more than 800 infants were buried here.
"It is said that 824 babies, some the offspring of American soldiers who became close with Japanese women, were buried here," Tamura said. "But there are no documents."
"After the war there were many children born between Japanese women and soldiers stationed here," Sawabe said. "There were no abortion facilities so women would have the babies and then abandon them."
Rest at http://search.japantimes.co.jp/cgi-bin/nn19990825a9.html
================
That article from a decade ago talks about a revival of Negishi as a historical site. Doesn't look like it happened.  (Even the above-linked Wikipedia entry in E or J doesn't mention the babies.)  As Debito.org Reader CF, who submitted the photos below, writes:
================
Debito:  Here are some more places of interest I have found in Yokohama. One is a cemetery in Negishi used by Japanese women after WW2 who had affairs with American solders and were ashamed of the outcome and buried them here, so it is told. Over 800 babies buried here supposedly but the place is in disarray, most of the markers gone. The Japanese police at that time asked no questions I guess. You don't see one American flag or upkeep from anybody and there is a base right up the street there in Negishi. Same deal with the cemetery in Hodogaya.
Also, the British commonwealth cemetery, in Yokohama. Very interesting place, maintained by the British I guess. Some Americans in a urn are there as well, killed by the Japanese. CF
================
Thanks.  Here are some photos, thanks CF.  Click on an image to expand in browser.  Arudou Debito in Sapporo
ENDS