mytest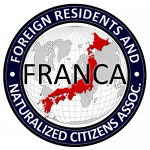 UPDATES ON TWITTER: arudoudebito
DEBITO.ORG PODCASTS now on iTunes, subscribe free
Hi Blog.  What follows is a template for how you can reverse an imminent "termination through contract non-renewal" decision made by a workplace (in this case, a university) that unilaterally decides you're too expensive.  This sort of thing is SOP for NJ academics in Japan's higher education, and it will continue to be so if NJ academics continue to roll over whenever faced with job adversity.  What did he do?  He got a lawyer, and the school rolled over instead.  Read on.  Arudou Debito in Sapporo
///////////////////////////////////////////////////////////
April 11, 2010
This past December, just before winter vacation, the owner of the college where I teach called me into his office and announced in no uncertain terms that in 3 months, at the end of March, I would be fired.   After 24 years working for the school, with hardly any advanced warning, I was to be among the unemployed, and at an age (56) when it would be all but impossible to find a similar position in Japan.
The owner, not so generously, said he would allow me to continue as a part-timer at the bottom of the pay scale, with a loss of health care benefits, at an income which, unless I came up with something to supplement it, would impossible to live on.  In addition, he made it a point to explain, though I might have thought I was fulltime, for the first 5 years, (when I taught at both his high school and college) I actually was a part-timer, and that I could expect my retirement package to reflect it; no small thing as severance pay is weighted towards the last years of employment, those 5 years will cost me nearly $150,000.
Let me make it clear that I was employed at this school with the promise that it would be a permanent position, and that I would receive the same benefits as the Japanese teachers.  I never had a contract, and in fact, was told I did not need one because I was employed under the standard terms of employment (shugyou gisoku) that the Japanese employees received.   I paid into the pension plan, had health insurance, received bonuses.  I attended the meetings, worked the overtime.
On being transferred to the college, I was told, because the Japanese teachers had extra duties, I would be expected to teach a few more classes.  In time I found myself teaching twice the standard load of 6 classes (at 12 classes), and in addition to doing the teaching of two, because the part-timers they had employed to help out couldn't be bothered, I was doing the testing and grading of four teachers.  I carried this kind of load for probably 15 years or so.  But in time, and after a few college presidents came and left, the school policy gradually shifted away from emphasis on English language education, and my classes slowly underwent a transformation from being required subjects for all, to elective subjects available to fewer than half of the students.  In short, over the past 5 years the school slowly phased me out.
As I believe that the circumstances I describe might apply to any number of foreign workers in Japan, I am writing in the hope you might gain from some of my mistakes.   First of all, verbal agreements mean nothing.   Insist on getting those promises in writing.   When I interviewed for my job at the high school, there were three people in the room, but 24 years later, two of them are dead, and the only person who might verify my story is the man I had to take to court.
If you believe in labor unions, better join up before you encounter any problems.  Or if you do try joining a labor union, don't let them know of your predicament, or else they will have nothing to do with you.   (I couldn't even get them to recommend a lawyer.)  Basically labor union resources are reserved for members of long standing who have paid their dues.
One little aside that was important for me.  For you teachers who are members of the private school pension plan, (Shigaku Kyousai), depending on your age, you do not need to work the full 25 years to qualify for your pension.  And for Americans (and other nationalities covered by similar treaties) if you have paid into your country's social security system, you can get Japanese pension benefits depending on what you have paid into the system.
Don't put off getting permanent residency.   Your school loves you now?  You just don't know when they might turn on you.  That can change with the next high school principal or college president.
Finally, and most important of all, get a lawyer.  I simply would have been a dead man without one.  I was lucky enough to have a friend recommend one to me, and still luckier that he was willing to go to court.  It never seemed to even occur to my boss that I would or could litigate.  I had already received notice, the court date was set, and I was meeting with my lawyer.  It was March 30th and one day from termination, when I got a fax from my school's lawyer rescinding it.  I'm back at work now as if nothing happened, though who is to say whether or not I won't go through the same hell again next year.
And genuine thanks to Debito.  Outside of a friends and family, he was just about the only one to return my e-mails.   Not sure that I would have gotten through this without his advice and support.
ENDS