mytest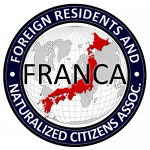 UPDATES ON TWITTER: arudoudebito
DEBITO.ORG PODCASTS now on iTunes, subscribe free
Hi Blog.  Just a word of congratulations on apparently one of the more important intercultural events of the year — the successful movie release of Oguri Saori's hit manga series "Darling wa Gaikokujin" (My Darling is a Foreigner).
Officially released yesterday with balloons and girly frills, the movie is feted to make a splash with all the Japanese women jonesing to date foreign men (even though about three-quarters of all J-NJ marriages are J men to NJ women).
Good for Saori.  I've known her for years (even stayed at the couple's apartment for many days back in the 'Nineties), and know her to be a person of great talent.
Here are some photos from the grand opening party, courtesy of MS:
Courtesy http://www.japantoday.com/category/picture-of-the-day/view/oh-my-darling#show_all_comments
Courtesy http://www.cinemacafe.net/news/cgi/report/2010/02/7709/
Courtesy http://ticket-news.pia.jp/pia/news_image.do?newsCd=201002250007&imageCd=3
And here are some links to what kind of person the series' mascot actually is, scrubbing away the past by deleting historical archives while trying to launch a lawsuit to silence book JAPANESE ONLY.
ENDS