mytest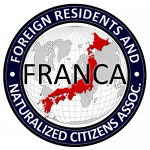 UPDATES ON TWITTER: arudoudebito
DEBITO.ORG PODCASTS now on iTunes, subscribe free
Hi Blog.  The Japan Times this week published a very nicely-considered article on something brought up on Debito.org in February:  The Little Black Sambo controversy, and how it was being taught without any racial sensitivity or historical/cultural context, to Japanese pre-schoolers, regardless of concerns raised about its appropriateness.
For the record, I believe LBS is a work of history and as such should not be "banned".  It should, however, whenever used always be placed in historical context, and seen as materiel to enlighten people about the prejudices of the day.  I have never seen it done so in Japan.  In fact, the republisher Zuiunsha — which appears to have just appropriated the book from the previous Japanese publisher and republished it for fun and profit — doesn't even offer a disclaimer or a foreword in the book explaining why this book has been problematic; existentially, it's just a book they can get rich off of.  Who cares if some people might be adversely affected by it?
Hence my attempt, mentioned below, of providing not historical context, but through parody putting the shoe on the other foot for empathy, as "Little Yellow Jap". That has occasioned cries of "racism" by the noncognizant.  But the Japan Times essayist below gets it.  Excerpt of article follows.  Arudou Debito in Sapporo
/////////////////////////////
Japan Times illustration (tiff file, click on squares if not visible in your browser):
THE ZEIT GIST
'Sambo' racism row reignites over kids' play
The 1899 book still making waves in 21st-century Japan
The Japan Times, April 13, 2010 (excerpt)
By MATTHEW CHOZICK
"Little Black Sambo, Sambo, Sambo/His face and hands are completely black/Even his butt is completely black."
Word of nursery-schoolers in Saitama Prefecture chanting a "Little Black Sambo" song — "akin to what might be taught by a white supremacist group" — spread online recently, prompting 21st century-style activism: Facebook postings, blogosphere commotion, an online petition, CCed e-mails to Tokorozawa City Hall. In a phone call, a Midori Hoikuen nursery school employee admitted to having read and then re-enacted — with toddlers — the best-selling children's book "Little Black Sambo" (known here as "Chibikuro Sanbo"). The re-enactment's song lyrics, as printed above, were allegedly translated by a biracial child's concerned parent and then uploaded onto Facebook.
Since the first, Victorian-era printing of "Little Black Sambo," its pejorative title and caricature illustrations — pitch-black faces with bulging red lips, white balloon eyes — have been a perennial bone of contention for civil-rights proponents in the U.S. and, later, Japan. Harlem Renaissance writer Langston Hughes described the text in 1932 as "amusing undoubtedly to the white child, but like an unkind word to one who has known too many hurts to enjoy the additional pain of being laughed at."…
Activist and Japan Times columnist Debito Arudou uploaded a parody onto his Web site, debito.org, titled "Little Yellow Jap" ("Chibi Kiiro Jappu"). Arudou asks, "What if your race was depicted in the same way as in this book?"
Redolent of Audrey Hepburn's bucktoothed Japanese neighbor played by Mickey Rooney in "Breakfast at Tiffany's," Arudou's characters have enormous eyeglasses, exaggeratedly yellow skin and big front incisors. In Arudou's parody, the original's tigers become monkeys, butter is miso, one character is garbed in sumo getup and another in a Hello Kitty apron.
Arudou's artwork succeeds, like the book it lampoons, in being both somewhat offensive and also kind of cute. This conflation is important because cuteness directs feelings of fondness and intimacy toward items of all kinds, not just puppies. Indeed, throughout "Little Black Sambo" there are numerous physical characteristics that humans are biologically programmed to find cute. According to Austrian Nobel Laureate Konrad Lorenz, these include "predominance of the brain capsule, large and low-lying eyes, bulging cheek region."…
Whether or not this book is innocent of bigotry will continue to be debated, but in the meantime it may be a good idea to foster a critical atmosphere in which "Little Black Sambo," held in the hands of a competent teacher, can educate children while charming their imaginations. If you teach, get a debate rolling. Bring a copy of "Little Black Sambo" to class along with Arudou's illustrations. Let's not be hasty in making pre-Amazon.com kindling out of a potentially valuable pedagogic tool…
Full article at http://search.japantimes.co.jp/cgi-bin/fl20100413zg.html
The parody, "Little Yellow Jap", is downloadable from
https://www.debito.org/chibikurosanbo.html
ENDS