mytest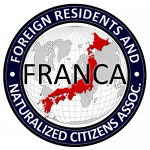 UPDATES ON TWITTER: arudoudebito
DEBITO.ORG PODCASTS now on iTunes, subscribe free
Hi Blog.  As demographics accelerate their downward spiral, it becomes clearer day by day that the status quo is unsustainable and immigration is inevitable.  More fodder for that argument follows.  Arudou Debito in Sapporo
============================
No. of Japanese aged over 65 at record high
Kyodo News/Japan Today Saturday 17th April 2010, Courtesy of MMT and many others
http://www.japantoday.com/category/national/view/no-of-japanese-aged-over-65-at-record-high
The proportion of Japan's population aged 65 and over hit a record high of 22.7% last year—sign of its fast-aging society, the government reported Friday.
By contrast, the percentage of children aged 14 and below has fallen to 13.3%—the lowest proportion among 27 countries with populations of more than 40 million, the Ministry of Internal Affairs and Communications said in an annual report.
That compares with a child population of 20% in the U.S., and 13% for those aged 65 and over.
Japan's overall population as of Oct 2009 shrank to 127.51 million, down 183,000 people from a year earlier—the largest decline since the country's population started shrinking five years ago, the ministry said. Some 29 million people are aged 65 or over, up from 28.2 million a year earlier.
The results add to concerns over Japan's labor shortage, declining tax income and overburdened public pension system.
Japan's working-age population—those aged between 15 to 64—accounted for 63.9%, the lowest proportion since the 1950s, the report said. The comparable figure in the U.S. is 67%.
The ministry said a net decrease of 125,000 people living in Japan, also contributed to the population decrease last year. That includes 47,000 foreign nationals, many of them laborers who lost jobs at factories during the global economic slump.
ENDS