mytest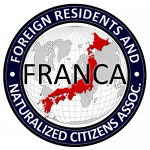 UPDATES ON TWITTER: arudoudebito
DEBITO.ORG PODCASTS now on iTunes, subscribe free
Hi Blog.  I'm sure you've heard about the next great pop in the Eikaiwa Bubble in Japan, the bankruptcy of GEOS this month.  Looks like there be a similar takeover and people left without jobs or remuneration for past work, so people in the industry, heads up.  I was forwarded this morning the following internal email from GEOS, and those in the know might be able to explain better here or elsewhere what this all means.  FYI.  Arudou Debito in Sapporo
////////////////////////////////////////////////
Begin forwarded message:
From: ジオス 法人営業部 加瀬 <junichiro_kase@geos-gci.jp>
Date: April 27, 2010 2:32:25 PM GMT+09:00
To: 法人営業部(中部) 加瀬 <junichiro_kase@geos-gci.jp>
Subject: 【【Notice to all GCI corporate class teachers】】
Dear all my hard working staff.
With the absolutely regrettable news of the bankruptcy of Geos Corp, I must tell you that your salaries for the time period between 2010, March 16th to 2010. April 21st Will NOT be paid to you. There isn't any cash left. We will work on a way for you all to collect some of your money back through the government. We are still unsure of the procedures to do this.
G-Education has offered to take over the Geos Corporate sales Division and resume all corporate class operations from the May 6th 2010. However it will be under the new payroll system as follows:
All previously negotiated hourly/rates between the GCI and part-time teachers will remain in effect.
New Payment period will be as follows: For work done between 5/1 and 5/31+ transportation expenses  will be paid on 6/21. For work done between 6/1 and 6/30+ transportation expenses  will be paid on 7/20. etc.
Paydays will now be on the 20th of the month or previous business day should the 20th of the month fall on Nat. Holiday or weekend.
At this point the GCI has been completely decimated. Our clients are outraged and my teachers left on stand by.  Myself and Terakawa-san have made a gentlemens agreement to try and salvage and rebuild our perfectly-functioning, profitable corporate class system. We are giving ourselves 3 months to do it, or we will eat our hats.
What we need from all of my precious teachers is an agreement that you would like to continue your classes with Myself and Terakawa-san at the helm. Could you please respond to me by email  "Yes" or "No" If you respond "No" I hold no hard feelings against you and I would hope to work with you again in the future when other opportunities arise.  DEADLINE FOR RESPONSE WILL BE MAY 5TH 2010. And we hope to resume operations immediately after golden week.
At your service
Junichiro KASE
G-Education (GEOS Corporate Classes Division)
ジオス 法人営業部/加瀬淳一郎
連絡先; 080-3440-6397
————————————————-
旧ジオス法人営業部の固定電話は不通になっております。
新しい連絡先は別途お知らせいたしますので、
恐れ入りますが今しばらくお待ち下さい。
————————————————-
ENDS