mytest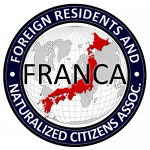 UPDATES ON TWITTER: arudoudebito
DEBITO.ORG PODCASTS now on iTunes, subscribe free
US House of Representatives to Introduce House Resolution condemning Japan for International Child Abduction.
Courtesy of Paul Toland, of Help Bring Erika Toland Home Facebook Page
May 2, 2010
http://www.facebook.com/group.php?gid=98937667971

On Wednesday, May 5th 2010, the Japanese National Holiday of Children's Day, A United States House of Representatives House Resolution will be introduced condemning Japan for International Child Abduction and calling on Japan to facilitate the immediate return of all children abducted to Japan. This historic resolution comes after 58 years of zero cooperation by the Government of Japan on this issue. Of the 231 children abducted to Japan in the last decade, and the countless hundreds more abducted in the preceding decades, none have ever been returned, making Japan quite literally a black hole from which no child ever returns.
A Capitol Hill press conference introducing the resolution will be held from 1:30 PM to 2:30 PM outdoors at the House Triangle, located near the Capitol building, opposite Longworth building (and over Independence Ave. road, away from Longworth building). Closest metro is Capitol South.
Speaking at the Press Conference will be Congressman James Moran (D-VA), Congressman Chris Smith (R-NJ), and many victim parents to include Christopher Savoie, Commander Paul Toland, Doug Berg and others.
Immediately following the press conference, the Bring Abducted Children
(BAC) Home foundation (www.bachome.org), consisting of victim parents of child abduction, will head to the Japanese Embassy for a 4:00 PM rally where the parents will take turns reading excerpts from the resolution in front of the embassy.
That evening, at 7:30 PM, BAC Home Foundation will hold a candlelight vigil in front of the Japanese Ambassador's residence to remember and pray for the return of the 200+ abducted children.
May 5, 2010 Schedule:
1:30 – 2:30 PM: Capitol Hill Press Conference to introduce House Resolution condemning Japan for International Child Abduction. House Triangle.
4:00 PM: Bring Abducted Children (BAC) Home rally and House Resolution
Reading, Japanese Embassy. 2520 Massachusetts Avenue NW, Washington, DC
7:30 PM – BAC Home Candlelight vigil, Japanese Ambassador's residence, 4000 Nebraska Ave NW, Washington, DC
ENDS