mytest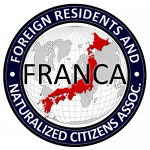 UPDATES ON TWITTER: arudoudebito
DEBITO.ORG PODCASTS now on iTunes, subscribe free
Hi Blog. Taste the difference in jurisprudence between Japan and the US here. We have Christopher Savoie suing his former lawyer — and the judge in his case — for enabling his ex-wife to get her passport back and take their kids for a visit to Japan, whereupon she abducted the kids despite her court promises. Imagine being able to sue a judge in Japan for negligence! We'll see where this goes. Arudou Debito in Sapporo
/////////////////////////////////////////////
WSMV.com Nashville Tennessee USA
Franklin Dad Sues Judge After Japanese Arrest
Lawsuit Filed Against Williamson County Circuit Court Judge James G. Martin
http://www.wsmv.com/news/23277866/detail.html
Associated Press
POSTED: 10:43 am CDT April 27, 2010
UPDATED: 4:37 pm CDT April 27, 2010
FRANKLIN, Tenn. — A Tennessee man who was arrested in Japan when he tried to take his children back from his ex-wife is suing the local judge and an attorney who handled the divorce.
Japanese prosecutors eventually dropped the case against Christopher Savoie of Franklin after he tried in September to enter the U.S. Consulate with his 9-year-old son and 7-year-old daughter. Ex-wife Noriko Savoie had violated a U.S. court custody decision by taking the children to her native Japan a month earlier.
The lawsuit says the children are still living in Japan with their mother.
Savoie filed a federal lawsuit this month against Williamson County Circuit Court Judge James G. Martin, who served as both the mediator during the divorce and then later as the judge that lifted a restraining order barring the ex-wife from taking the children to Japan.
Savoie claims that Tennessee Supreme Court law states that mediators should refrain from acting in a judicial capacity in cases in which they mediated. He also claims negligence because the judge was aware of the risk of child abduction in this case.
He also filed a state lawsuit in Williamson County against his former divorce attorney, Virginia Lee Story, arguing she failed to object to having Martin hear the case as a judge. He claims she was negligent and asks for compensatory and punitive damages.
Messages left for Martin and Story on Tuesday were not immediately returned.
Sharon Curtis-Flair, a spokeswoman for the Tennessee Attorney General's Office, said her office typically represents state officials in lawsuits relating to their official duties, but they had not yet been served with this lawsuit.
Timothy Tull, Savoie's attorney, said that judges should be aware of child custody issues that have resulted from Japan's refusal to join an international agreement three decades ago on the matter.
An arrest warrant issued in Tennessee for Savoie's ex-wife has no effect in Japan because the country hasn't signed the 1980 Hague Convention on International Child Abduction, which seeks to ensure that custody decisions are made by the appropriate courts and that the rights of access of both parents are protected. Japanese law also allows only one parent to be a custodian — almost always the mother.
"Our goal is to educate and help the judiciary understand they need to heed the State Department's warning that every measure should be taken to preclude this from happening," Tull said.
Court records show that Savoie filed for divorce in June 2008 and Martin served as the mediator in multiple sessions before the couple agreed to a marital dissolution agreement and parenting plan. The plan allowed for Noriko Savoie to take the children to Japan on vacation, but required that she continue to live with them in Tennessee.
Savoie said in the federal lawsuit that he grew increasingly concerned that his ex-wife would take the children to Japan permanently and turned over an e-mail as evidence and asked for the court to intervene.
In March 2009 soon after their divorce was final, another Williamson County Judge Circuit Court judge issued an emergency restraining order barring her from traveling with the children. The case was initially assigned to another judge, but then was transferred to Martin, who lifted the travel restriction and returned the children's passports.
The lawsuit said Christopher Savoie spent 18 days in custody after he went to Japan to get the children back and said he has "little hope of future reunification."
ENDS