mytest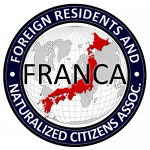 UPDATES ON TWITTER: arudoudebito
DEBITO.ORG PODCASTS now on iTunes, subscribe free
Hi Blog.  I just received this informative essay yesterday from Matthew Apple, who is currently on leave from his school, subsidized by the GOJ, to raise his child.  Called Ikuji Kyuugyou, Child Care Leave is possible in Japan, and he kindly offers his insights on how to do it.  I suggest expectant and new parents look into this.  It might make a difference between a well-balanced or an isolated latchkey kid in future.  Arudou Debito in Sapporo
////////////////////////////////////////////////////
Taking Leave: How I Successfully Applied for Child Care Leave in Japan
By Matthew Apple, Special to Debito.org.  Received May 20, 2010.
The other day while playing with my one year old daughter at a local child support center, I was asked by a group of mothers if I had taken one or two months of child care leave. "No, a full year," I responded.
Stunned expressions of disbelief followed. But I've gotten used to that—even though I recently became one of the few men in Japan (less than 2% annually) to take child care leave. Ah, of any kind.
My child care leave officially started on April 1, 2010, but the process of applying for leave started about half a year prior to that. Technically, I was required to give about one month's notice before applying for leave, according to the Act on the Welfare of Workers Who Take Care of Children or Other Family Members Including Child Care and Family Care Leave (one of the longest names on record, perhaps?). However, I was asked in November, 2009, by the General Affairs Office of my school to check with my department head for "permission" to take child care leave.
Said permission notwithstanding, the General Affairs Chief promised me at the time that, in the event the Department Head refused or evaded, he was prepared to support me in my claim as to the legality of taking child care leave. Fortunately, it didn't come to that, and I was given permission to apply for the leave.
The conditions for applying for Child Care Leave were a bit complicated, but the forms were fairly simple. Essentially, because my wife or other close family relative (i.e., grandparents) was unable to care for my infant daughter, I was allowed by law to take child care leave. This is called "ikuji-kyuugyou," or 育児休業 in Japanese. Recently I checked the Ministry of Health, Labor, and Welfare's homepage and discovered that the English version (http://www.mhlw.go.jp/general/seido/koyou/ryouritu/index.html) states that the leave can only be taken until the child is one year old, or in some cases up to 18 months old.
(For more information and links to child care leave documents, please visit "Applying for Child Care Leave in Japan," at http://takingleaveinjapan.wordpress.com/leave-links.)
Yet I was told by the General Affairs Chief that I could take leave until my daughter was 3 years old. Since the original law was promulgated in 1991, it seems to have been revised several times. On the web the most recent revision was listed as 2005; however, since the vast majority of information available is in Japanese (including the links to the English version of the law) it may be that the information online is outdated already.
At any rate, the conditions of the leave were that I had to be already employed for over 12 months, that I had to be able to continue working at the same company after the leave ended, and that I would not be paid at all during the leave. The last condition hurt; I was even told that not being paid during leave would additionally impact on my retirement pay from the school as well as national pension. Moreover, I still had to pay income tax, since income tax in Japan is based on the previous year's income. But in this case, the means justified the ends. My daughter's welfare was more important to me than a year's salary.  At least I won't have to pay any income tax at all next year.
Last week, I was further informed that I could receive some financial support from the government to help care for my daughter. The official form is administered by Hello Work (surprisingly), and all funds come from unemployment insurance. Basically, I get 30% of my base salary until my daughter turns one year old, and then six months after I go back to work, I get an additional 20% as a bonus (for going back to work, I suppose). Theoretically, it's possible to extend the benefits until my daughter is the age of 18 months, but I would have to apply and be rejected from an officially-approved day care facility after my daughter's birthday. Seems a bit besides the point, since I've already taken the year leave, and since she was already rejected in February.
As I said, I was given permission to take child care leave, which to my knowledge is the first time a male employee at my school has ever done so. One person in my department tried to convince me otherwise, saying that he and his wife had left both their children at day care when they were four and five months old. However, other male colleagues encouraged me and even congratulated me for taking the leave. Several privately confided that it was too bad the law wasn't in effect when their own children were born. On the other hand, one female colleague told me that her husband not only didn't bother taking leave a few years ago, but furthermore refused to lift a finger around the house at all. She lamented the fact that "Japanese men" expected their wives to do all the child-raising in addition to working a full-time job.
Not being a Japanese man, I can't say whether this accusation is true or not. I only know two things: The first is that Japan has the world's lowest rate of childbirth, in addition to the world's lowest rate of fathers taking child care leave. These seem logically connected.
The second is that, as a teacher, I am expected to care for my students. If that's the case, then, how can I take care of other people's children before learning how to care for my own child?
(You can read more about my "adventures" during my year of leave at my blog, Taking Leave in Japan at http://takingleaveinjapan.wordpress.com. )
ENDS