mytest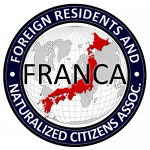 UPDATES ON TWITTER: arudoudebito
DEBITO.ORG PODCASTS now on iTunes, subscribe free
Hi Blog.  As a somewhat Sundayish Tangent, here we have the Yomiuri talking about Chinese investing in Japan, both as consumers and businesspeople.  Of note to me is the Yomiuri's claim that the Chinese are displacing Australian investment in Niseko, Hokkaido.  Fine with me.  Hokkaido could use the investment.  Arudou Debito in Sapporo
///////////////////////////////////////////
Mega-China Changing Japan-China relations / A piste of the action: Chinese take to skiing and shops
The Yomiuri Shimbun May. 25, 2010, Courtesy of Peach
http://www.yomiuri.co.jp/dy/world/T100524003379.htm
China's rapid rise is causing ever-widening repercussions in its relationship with Japan. This is the second installment in a series of articles examining new currents in bilateral relations.
At 9 a.m. most days, the majority of shops are yet to open in Akihabara, Tokyo's electronics shopping district.
Yet two sightseeing buses are parked in front of bulk electrical appliance chain Laox Co.'s flagship store. Emerging from the buses, about 100 Chinese stream into the shop. Laox is open for business.
The electrical cooking appliance section on the fourth floor proves particularly popular. A Laox employee, a Chinese national flag sticker worn on his chest, begins explaining the products on display. Sun Renmei, 61, of Shanghai, points at a stack of boxes containing rice cookers. She buys four: for herself, her children and a friend.
"I've been looking forward to buying high-tech Japanese rice cookers," she says with a smile before hurriedly boarding one of the buses.
At the height of its prosperity, Laox boasted 149 outlets nationwide. In summer last year, however, following years of poor performance amid intensified domestic competition, Laox was bought out by Suning Appliance Co., the owner of China's largest bulk home electrical appliance chain.
Its president now a Chinese, Laox has repositioned its customer base as international, an extension of previous measures taken to improve the company's ability to deal with customers in foreign languages.
The flagship store has been renovated as a duty-free mecca that sells not only electrical appliances but also daily goods and souvenirs from Japan. Information about each product is provided in three languages–Japanese, English and Chinese. Twenty-three languages are spoken in the duty-free shop, including Tagalog.
While it usually opens at 10 a.m., management displays flexibility and moves forward opening hours on behalf of group tours, if their timetables so require.
Today, overseas visitors account for 60 percent to 70 percent of the flagship duty-free store's customer base, a 10 percent increase since the Suning Appliance capital tie-up. Proceeds from sales to foreign customers have increased 70 percent.
In June, Laox is scheduled to open a variety store in Shanghai selling Japan-related products and services. This will be followed by an ambitious plan to increase the international Laox outlets to 100 over a three-year period.
Once a rarity, Chinese-owned shops serving Chinese customers in Japan–or overseas–are increasingly common nowadays.
China has also replaced Australia as the main foreign player in tourism and investment in and around Niseko, a southwestern Hokkaido town recently popular among foreign visitors as a ski resort.
"Australia was once the chief player in tourism and investment here. Since the [global] financial crisis, however, there has been an increase in the number of Chinese companies [conducting such activities]," Tomokazu Aoki, a senior official of Niseko Promotion Board Co.'s secretariat, said.
Founded in 1897, Niseko's Yamada Onsen Hotel is renowned as the first resort to be built in the area. However, sold to a Chinese corporation this year, the hotel will reportedly be rebuilt as a villa-style accomodation.
A relative newcomer, the Hanazono ski resort has also been acquired by a foreign buyer, a Hong Kong-based communications company.
All this means progress and the go-ahead for further resort development in Niseko.
In April, The Times, a British newspaper, carried an article that read: "Chinese visitors to Niseko used to take a simple view of apres-ski: head to the nearest izakaya and scoff as much Hokkaido crab as possible. Nowadays, after the last run of the day, they scramble for the nearest real estate agent…The Chinese who come to this resort generally have money, are hungry for luxury and find a Japan that, increasingly, is for sale at knockdown prices."
A local real estate agent said, "Most villas here are priced between 50 million yen and 100 million yen. Few Japanese can purchase such property, but there are Chinese paying cash to buy them."
The business-savvy Chinese view the resorts as moneymaking assets and rent the villas out to tourists except when they themselves wish to stay there. This can earn them annual profits equivalent to about 5 percent of the villas' original purchase price.
It is a trend that is set to continue. Teikoku Databank Ltd. estimates more than 300 Japanese corporations are currently funded by Chinese capital. Honma Golf Co., a major golf equipment manufacturer, is one of the latest–it became a Chinese subsidiary this year.
ENDS