mytest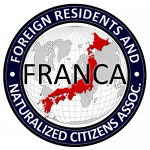 UPDATES ON TWITTER: arudoudebito
DEBITO.ORG PODCASTS now on iTunes, subscribe free
Hi Blog.  As a Sunday Tangent (this time a complete and utter digression):
I see America has come up with its next American Idol (I won't spoil the fun for those who are watching the show in Japan; we're five weeks behind).  I will admit to being a fan of the show;  I like watching stars bloom, and its fun to watch performers handle several different genres every week, seeing who comes out in the wash over the course of months, and witnessing whose style lacks the versatility to mature and grow over what is admittedly a tough contest.  It has chosen genuine stars (like Carrie Underwood, Daughtry, and my favorite of them all — Adam Lambert), and the occasional underperformer (most famously Taylor Hicks — but I still enjoy his schtick as a lounge singer; I'd buy a ticket to see him in Vegas, as I would Wayne Newton or, yes, Barry Manilow!  Remember, I'm a big fan of Duran Duran, so there's no accounting for taste.).
But there is something wrong with the runaway success of the American Idol model.  It focuses too much on the person as a vessel of natural singing talent (and occasionally performance), wants vocal fireworks just about every time there's a chorus, and is (naturally) a sucker for covers instead of originality (forcing people to toe a fine line between "carry-okey" and "fresh contemporary originality").  And with the upcoming departure of Simon Cowell, we will have only judges that are trying to be too nice and not own up that the occasional bad performer slipped through their filter (as happened this season, one reason I stopped watching at around the Top Ten).  Its success reminds me of the success of something like Star Wars, which made Hollywood feel the need for event movies every year instead of making serious art (whatever that means; but before you call me a snob, remember that MGM's slogan is still "Ars Gratia Artis", art for the sake of art), where quality was measured by financial income.  And the only music that sees much distribution these days is something with big-studio production values, a committee of songwriters and stage choreographers behind it, and a rock video.  Hark back to the occasional hiccups in the charts where real oddities were having hits (the Psychedelic era of the Sixties, the Progressive Rock era of the early Seventies (how the hell did Sugarloaf's "Green-Eyed Lady" get into the Billboard Top Five in 1970?), Punk and then early (stress: early) New Wave, then, however briefly, Grunge?)  I think American Idol has contributed to the hammerlock the studios have over the music business, as they continue to watch and wonder why their music is so uninspiring and, yes, bringing in progressively less and less revenue?  We're now back to rehashing ("contemporizing") remakes and passing them off as new material.
As further proof of the flaws in the American Idol model for success, I've come up with a personal list of ten performers who I think would never have made it if in their day American Idol were the template for success.  The reason being:  They lack much (or any) natural singing talent.  But their ability to perform, songwrite, read the cultural zeitgeist of the moment, and keep their momentum and staying power over the years, have made them stars in their own right.  And deservedly so.  Think of how much less enriched the musical genres would be without the contributions of these people?  These are not mere singers, they are artists.
TEN ARTISTS WHO WOULD NEVER HAVE MADE AMERICAN IDOL
10. Simon Le Bon / Duran Duran. Sadly enough (and I'm a HUGE fan of both him and the group), Simon lacks the vocal range necessary for a competition like Idol.  He would pass the regional preliminaries, but would probably not get through to the top fifty or so.  Imagine Simon singing country or blues (the closest you can see is him singing covers of songs of artists that inspired the band on album THANK YOU) and you'll get what I mean.  His voice is tuned for his band:  Pastel Pink and Magenta, minor notes, and off-kilter songs (try imagining anyone but him singing "Girls on Film" and not looking corny or silly).  He's a master of his genre (however narrow, and I happen to like it), and his songwriting skills (check out some of the lyrics of "Breath after Breath", or "Still Breathing" for example) are superb even after all these years.
9. David Bowie.  Yes, he can sing, but like Simon Le Bon he is a very stripey singer, whose voice grew over the years (witness how he sang back in the Sixties; "Space Oddity" or "Good Morning Girl" would not have made Idol), as did his creative talents (from Ziggy Stardust to the Serious Moonlight tours, who would imagine a guy in his fifties putting out "Hallo Spaceboy" or the 1.OUTSIDE album).  Bowie is an artist first, a singer/performer a far second, and a model who attracts and keeps models as wives third.  He keeps surprising us with how much he has inside (Idol would never be so patient to let him grow and "ch-ch-change" over decades).
8. Marilyn Manson.  I only have a few songs by him (not a real fan of his genre) so I won't comment in depth, but I can recognize his vocal power and creative abilities.  That said, he's not necessarily a singer, let alone a versatile one.  We did have a person who did a Mansonesque growly voice in auditions a few seasons back; he was laughed off stage.  It's not a Simon Cowell "sing well" voice.
7. Michael Stipe / R.E.M.  One of the reasons why R.E.M. is a band I can like but not love is because their songs sound samey after awhile (one of the problems I have with The Blues as well; I can see myself enjoying The Blues while playing pool in a bar and getting progressively drunk, but not necessarily sit down and listen to The Blues in concert format).  Michael's talent is as a poet who writes great lyrics and has a great band behind him, crafting well within their genre.  His tender cover of Lennon's "#9 Dream" is excellent, but unusually so.  I wouldn't want him to try lounge-y music, Sinatra Big Band, or show tunes, which are closer to the versatility of what Idol wants.  Yet if Michael was never heard of, we would lose the incredible beauty of "Losing My Religion" from the great world songbook.  That loss would make me cry.
6. Alice Cooper.  Look, admit it:  Alice Cooper just can't sing.  He has trouble keeping in tune in STUDIO (!!) recordings of "Desperado" and "Halo of Flies", for example.  But y'know, one doesn't care.  Because he's a great stage performer with great dramatic flair, good at making music and presenting a persona your parents will hate (which is all the more reason for disaffected teens to buy it).  He's also put out great gut-wrenchers and head-bangers like "School's Out" and "No More Mr Nice Guy", even sensitive tunes like "Only Women Bleed", and has enabled entire shock-jock artists to couple (if not substitute) visual talent for musical talent.  That said, he still can't sing.  No Idol for you!
5. Kurt Cobain / Nirvana. This band is long after my time (I stop listening to charts, except for runaway successes, around 1987; it happens), so again, I won't comment in depth. But this to me is a garage band who not only made it big, they inspired and legitimized a whole genre (Grunge), and still is making an impact with Dave Grohl and the Foo Fighters. That said, the vocals on, say, "Smells Like Teen Spirit" do not fit Idol, and if the Idol model controlled everything, they'd still be in their garage. Enormous loss to the Generation X-ers and Y's who still seem him as a near-holy figure, their very own idol.
4. David Byrne / Talking Heads.  David Byrne is also a voice you can't imagine ever being successful (witness the vocal calisthenics on "Artists Only", and all the fat suit antics during the STOP MAKING SENSE juggernaut of the Eighties).  But it fits the very iconoclastic music (best in the Seventies, get MORE SONGS ABOUT BUILDINGS AND FOOD, one of my favorite albums of all time), and before it devolved into self-parody, the Talking Heads made nerdy rock by Rhode Island School of Design artists into serious art.  But again, based only on how David looked when first starting out, Simon Cowell would have told him to get off the stage at the first cut.  Huge loss.
3. Peter Gabriel.  Peter, like many of the artists on this list, has a voice that grows on you as you familiarize yourself with the style (I wonder how many labels told early Genesis to get rid of their frontman) and, more importantly, the stage antics (they made albums into whole live-on-stage stories, and to this day the best concerts recorded on video are Gabriel's:  Get SECRET WORLD LIVE or GROWING UP LIVE if you have any doubt, not to mention the groundbreaking EVE multimedia CD-ROM.  But again, he's very genre specific (progressive rock), yet an enricher of all that he touches.  Idol would simply not "get" him.
2. Neil Young.  Neil is another one of those performers who should never have gotten on stage to sing (I have the feeling Crosby, Stills, and Nash did their best to keep him away from the mike disrupting their perfect harmonies) — just "shuddup and play yer guitar".  But Neil nevertheless has the ability to just go up on stage with a guitar and an amp alone and make an evening of it (check out this LIVE RUST concert footage if you doubt that).  And then we get to his songs, with enormous range:  gutty grittiness ("Hey Hey, My My","Southern Man"), wonderful craftsmanship ("Cinnamon Girl", "Heart of Gold", "Old Man", "The Loner", "Down By the River"), as well as exquisite tenderness ("Sugar Mountain", "I am a Child", "Inca Queen", "Lotta Love").  He can even do blues ("On the Beach", "Safeway Cart").  He even puts out the flame at the Vancouver Olympics Closing.  But he can't sing, except to match his own songs.  Too bad.  He's a cultural treasure.
1. Bob Dylan.  Even Bowie sang that Dylan has "a voice like sand and glue".  I never myself "got" Dylan (again, the voice is still too off-putting for me, and he was popular long before my time anyway), except for maybe two songs: "Subterranean Homesick Blues" (poetry that is great fun for a change) and  "Lay Lady Lay" (where the catchy vocals are by Johnny Cash anyway).  But he's still around, still collaborating, still commanding the respect as a performer/songwriter that he deserves.  And once he made the (judicious) jump from Folk to Rock, he was if anything even more influential.  I'm again not a fan, so I won't dwell.  But Idol would never have let him get near a televised mike, except as a joke, perhaps.  Too bad.  Dylan changed music, in many people's view, as much as The Beatles.  And he did it without a great deal of vocal talent.
That says a lot for how flexible the rock/pop market is, and how blind American Idol is to other types of influences.  This is why they should not have too much influence on on how the market picks talent.  Alas (and Idol's waning power notwithstanding), the demands of Reality TV means instant success or no, take it or leave it.  I suspect we're leaving a lot of good stuff behind and "undiscovered", as it were.
Readers, feel free to add to the list of Idol-proof successful artists.  My list is obviously dated.  Maybe because so few people are getting through the filters these days.  How many of the artists mentioned in the above Top Ten even have their songs featured on Idol?
Thanks for indulging.  Arudou Debito in Sapporo
ENDS