mytest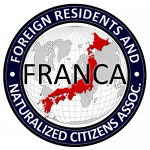 UPDATES ON TWITTER: arudoudebito
DEBITO.ORG PODCASTS now on iTunes, subscribe free
Hi Blog. Here's an excerpt of a satirical piece that appeared in the Japan Times Community Page earlier this week. On the Gunma-ken Isesaki City Bureaucrat Beard Ban. Thought it very funny. Especially when it brings up the nationality of my own beard! Arudou Debito in Sapporo
////////////////////////////////////////
Tuesday, June 1, 2010
THE ZEIT GIST
Gunma city does battle with beards
Local government's hairy-chin ban sets example for nation
By JAY KLAPHAKE
http://search.japantimes.co.jp/cgi-bin/fl20100601zg.html
I would like to draw readers' attention to the outstanding work of the municipal government of Isesaki, Gunma Prefecture. After receiving complaints that citizens find bearded men unpleasant, Isesaki — just as all levels of Japanese government often do — took decisive action to address an important public concern: The city announced a ban on beards for municipal workers.
Isesaki deserves our thanks for recognizing that allowing beards is the first step along a slippery slope. If we let government workers get away with improper grooming, the next thing you know they will start being creative and ask inappropriate questions like, "If we are actually trying to reduce carbon dioxide emissions, maybe we shouldn't make expressways toll-free?" or, "Why don't we budget more to ease the national shortage of child-care facilities instead of giving parents a per-child payout every month?"…
Tokyo Gov. Shintaro Ishihara has been quick to point to surveys that show government workers with beards are more likely to be supporters of voting rights for non-Japanese residents than clean-shaven employees. Excessive facial hair could even be used to mask an individual's foreign roots, meaning that many of the hirsute could be naturalized citizens or children of naturalized citizens…
A legal defense committee led by human-rights advocate Debito Arudou (of course he has a beard) and law professor Colin P. A. Jones is looking into whether Isesaki used off-budget secret funds to operate a barbershop in the basement of City Hall and provided free haircuts and shaves to public employees. Arudou reportedly tried to enter the barbershop but was refused access because his beard didn't look Japanese, even though he insisted that his beard did, in fact, become Japanese several years ago.
Professor Jones has apparently filed a freedom of information request for documents detailing whether, and how much of, taxpayers' money was used for the secret project. In response, the city said that no such documents could be found, no such barbershop exists, and furthermore it would be a violation of the privacy of the barber to say anything more…
Rest of the article at
http://search.japantimes.co.jp/cgi-bin/fl20100601zg.html
ENDS