mytest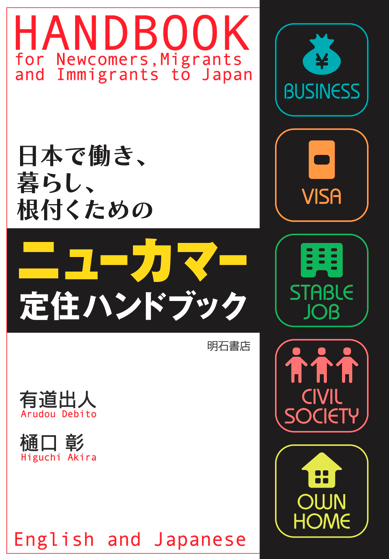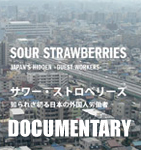 UPDATES ON TWITTER: arudoudebito
DEBITO.ORG PODCASTS now on iTunes, subscribe free
Hi Blog. After yesterday's events, I feel my column on former PM Hatoyama and Okinawa Futenma was probably the best-timed one I've ever done, unfortunately. That said, I left a big stone unturned in it (happens when you have less than 1000 words): How Okinawa has been abused by both sides — Japanese and American — and how they deserve their independence from forced dependence. Mark in Yayoi, a scholar of Okinawan languages and dying/extinct cultures, offered an excellent perspective this morning that shouldn't be buried within another post. So here it is for independent discussion. Arudou Debito in Sapporo
////////////////////////////////////
Mark In Yayoi Says:
June 2nd, 2010 at 11:56 pm
In context at http://www.debito.org/?p=6820#comment-196385
Debito, when reading your essay, I was surprised to find that I agreed with you, but for almost totally opposite reasons. I'm sure I'll be torn to shreds by other posters, and again by the nationalist anti-Debito crowd on other blogs who might be reading this, but it needs to be said.
The American occupation of Okinawa, unjust as it might be, is a net benefit to the mainland Tokyo government, which gets protection while simultaneously pretending that it's "Japan" bearing the burden when in fact it's Okinawa that suffers — they're the people putting up with the loud airplanes and unruly soldiers. And these people bearing the cost of the protection were never seen as equals by Tokyo — they were used as human shields in a hopeless defense of Japan in 1945, and used as tax-paying slaves in the decades before that.
The US bases need to leave, and Okinawa needs to be free. Not free from the US, and not free to be Japan's 47th prefecture (both chronologically and on the status totem pole), but free to be its own independent nation.
Exactly what "sovereignty" can the Tokyo government legitimately claim over the people of Okinawa, if we're trying to redress past wrongs?
In 1609, the Satsuma clan invaded Okinawa, forced the Shuri king to sign humiliating treaties, and taxed the people (first lightly, then very, very onerously) to the point that they were virtual slaves. By the 19th century, ordinary people in the Yaeyamas were forced to labor to the point where 86% of their productivity was siphoned off by the Satsuma, and local authorities were forcing pregnant women to abort their babies so that there would be fewer mouths to feed.
(See Toshiichi Sudo's 1944 book 南島覚書 Nantou Oboegaki for exact figures on the taxes, and, if you don't mind slogging through archaic Japanese, 南島探検 Nantou Tanken by Gisuke Sasamori 笹森儀助 for more info on the impoverished lives of Meiji-era Okinawans.)
The "head tax" continued until 1903 and monuments commemmorating its abolition still stand today.
The mainland rulers also treated Okinawans' language with disrespect. Americans who refuse to learn the culture or language? They're not half as bad as the mainlanders who came to Okinawa to administer the island before the war. Did they learn to speak Shuri (or any other Okinawan language)? Certainly not, and they even punished Okinawan children who had the audacity to speak their own languages rather than Japanese by making them wear big wooden "dialect tags" (hougen-fuda) around their necks.
And the Tokyo overlords did such a good job of eradicating the Okinawan languages that today you're hard-pressed to find people who can still speak them.
So when it comes to oppressing Okinawans, the US military has nothing on the mainland Japanese.
Now, we can insist that the treatment of Okinawans by the mainland government before WWII is less relevant than how Tokyo has treated them since the reversion in 1972, and obviously the murderous taxes of rice and fabric and livestock have been dialed down quite a bit.
Still, the mainland government's "have their cake and eat it too" position — whine about America being the big bad bully for domestic consumption while simultaneously accepting American protection from worse aggressors — needs to be addressed. As does the issue of what will happen with the bases when the US leaves. Surely Hatoyama wasn't planning to just move the JSDF into all those fully-operational, ready-made installations, now was he?
I know that thia is pie-in-the-sky idealism, but what I really want to see is an independent Okinawa, with free-trade and free-entry agreements with Japan (and whatever countries they choose to deal with), and no national or consumption taxes paid to Tokyo whatsoever. At the very least, some kind of Hong Kong or Taiwan-like partial autonomy. I fervently hope that a solution can come about that respects not just the desires of residents near the bases, but also all those elderly folks who have been putting up with other disrespects and abuses since long before the first US base was built. The US is using those people, sure, but the Tokyo government has an even worse track record. An autonomous Okinawa is the only way.
ENDS