mytest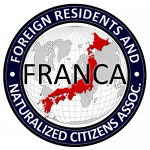 UPDATES ON TWITTER: arudoudebito
DEBITO.ORG PODCASTS now on iTunes, subscribe free
Hi Blog.  As a Saturday tangent, let me take up an interesting case of how a different minority that feels discriminated against in Japan gets surveyed and reported upon — positively, because they happen to be Japanese.
Consider this:
/////////////////////////////////////////////
Japan Times, Friday, June 11, 2010
Discrimination felt by 70% of disabled: report
Kyodo News, Courtesy of RC
Nearly seven out of every 10 people with disabilities said they have faced discrimination or biased treatment, an annual government report showed Friday.
The fiscal 2010 white paper on measures for disabled people, released by the Cabinet Office, says 68.0 percent of those surveyed said they have experienced discrimination or biased treatment because of their disabilities.
The office surveyed 2,178 people with disabilities between December 2009 and January 2010.
The report also says 11.4 percent of the respondents always feel they are discriminated against and 50.9 percent feel discrimination occurs sometimes.
The findings indicate many disabled people continue to be discriminated against at a time when Japan is considering ratifying the 2006 Convention on the Rights of Persons with Disabilities, officials said…
Rest of the article at:
http://search.japantimes.co.jp/cgi-bin/nn20100611x3.html
/////////////////////////////////////////////
COMMENT:  Okay, I'm sure many if not most people with disabilities feel disadvantaged and discriminated against in Japan.  Fine.  This is not to minimize that.
However, look at how much positive spin they are given both in terms of survey and media coverage.
For example, look at the last sentence of the Kyodo excerpt above:
"The findings indicate many disabled people continue to be discriminated against at a time when Japan is considering ratifying the 2006 Convention on the Rights of Persons with Disabilities, officials said…"
No, the findings indicate many disabled people FEEL they continue to be discriminated against.  Not that this indicates something factual, that they ARE.  That is an important semantic distinction, but "officials" are citing this as a reason to ratify a treaty to protect them.
Fine.  I'm all for it.  But they'd never do that for NJ.  The GOJ won't even survey NJ in specific, or phrase the questions as if they are being discriminated against at all.  Citing an article I wrote about two and a half years ago:
/////////////////////////////////////////
Japan Times Community Page October 23, 2007
Human rights survey stinks
Government effort riddled with bias, bad science (excerpt)
… [Consider] how the remaining questions are phrased against foreigners.
For example, Q5 asked, "Which of the following human rights issues are you concerned about?"
Discrimination against "foreigners" came in 14th at 12.5%, behind "handicapped", "elderly", "children", "Internet abuse victims", "North Korean kidnap victims", "women", "crime victims", "HIV sufferers", "leprosy victims", "homeless", "Burakumin", "ex-convicts", and "human trafficking".
Worthy causes in themselves, of course.  But foreigners enjoying such low regard is unsurprising.  The next series of questions deliberately diminish their stature in society and their right to equal treatment.
Q6 through Q19 asked for comment about "human rights problems".  Each question covered specific sectors of society, with conveniently leading options to choose from:
Women (choices of "human rights violations" included porno and scantily-clad women in advertising), children (including adults being overopinionated about their children's activities), elderly (including lack of respect for their opinions), handicapped (including being stared at), Burakumin, HIV patients, crime victims, Internet victims, homeless, homosexuals, and Ainu.
Nice for the government to acknowledge (even overdo) several examples of discrimination.   But in its two questions about discrimination against foreigners, no conveniently leading options are provided.
Instead, Q12 says, "It is said [sic] that foreigners living in Japan face discrimination in their daily lives".  Then asks if they deserve the same rights as Japanese.
Er… is there doubt about the existence of discrimination against foreigners in Japan?  Even our courts have officially acknowledged it in several lawsuits–the Ana Bortz and the Otaru Onsens cases being but two famous examples.
And no similar question of doubt or qualification is raised towards any other group.
Q13 even kindly proffers possible justifications for foreigners' "disadvantageous treatment".  Out of six choices, half say "nothing can be done" to improve things because a) "foreigners have trouble getting used to Japanese situations", b) "differences in customs, culture, and economic standing" (which got the most votes, 33.7%).  And–better sit down for this one–the tautological c) "because they are foreigners, they get disadvantageous treatment".
When a human rights survey from even the highest levels of government allows for the possibility of human rights being optional (or worse yet, justifiably deniable based on nationality), we have a deep and profound problem.
Full article at https://www.debito.org/japantimes102307.html
/////////////////////////////////////
In sum, this to me is another example of the GOJ manufacturing consent to sway the public to accept a policy position.  Fortunately, it's for protecting people, not hurting them.  But wouldn't it be nice if the GOJ had somehow stepped in during all the nasty debates re NJ PR suffrage and curbed the hate speech, or even ask NJ sometime in a Cabinet Survey if THEY feel discriminated against?  After all, we've already signed a Convention designed to protect them — nearly fifteen years ago in 1996, so there should be no disinclination.  But no, NJ don't deserve the same attention.  After all, they aren't Japanese.  Arudou Debito in Sapporo