mytest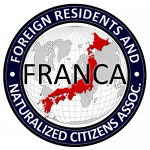 UPDATES ON TWITTER: arudoudebito
DEBITO.ORG PODCASTS now on iTunes, subscribe free
Hi Blog.  Forwarding from Eric.  More on this issue on Debito.org here.  Arudou Debito in Sapporo
//////////////////////////////////////////
June 16, 2010
I'm writing to you today to let you know about a very disturbing situation regarding the rights of divorced parents in Japan. No doubt you've heard bits and pieces of recent cases in the press.
Right now there exists the terrible reality that – as gaijin parents – we are at substantial risk of completely losing access to our children if our marriage dissolves, or even if our spouse just decides to make a break with us and abduct the kid(s). Japan is a country with no dual-custody laws, and a social practice of severely limiting, and often severing, the non-custodial parent's access to their kids when the marriage ends.
I write today to seek your contribution for the completion of a documentary that is trying to directly help protect the interests of parents like us.
Take a look at this trailer for one particular group's upcoming documentary film:
http://www.fromtheshadowsmovie.com/english/index.html
Political and social awareness is picking up, but we need to add fuel to this movement that is trying to help us.
In Jan 2010, six out of seven G7 governments pressed Japan to sign an international anti-parental child abduction treaty called the Hague Convention, which Japan has so far refused for nearly 30 years. There has also been a recent proposed House (US Congress) Resolution threatening sanctions on Japan for allowing the kidnapping of US citizens. More info is here: http://www.govtrack.us/congress/bill.xpd?bill=hr111-1326&tab=summary
This is all going in the right direction, but it is not enough. We need grass roots pressure as well.
I am trying to help a two gentlemen (see attached doc for more background info) who have worked their butts off the past couple of years to make a documentary film about child abduction in Japan. As you will see in the attachment, they've had a lot of success so far, but hope to enter their documentary into a major film festival so that its profile can be raised and reach a broad audience.
My personal request…?
I hope you can join a group of us at 7:00 pm on Thurs, June 24th in Shibuya
Cerego Japan Inc.
Ninomiya Bldg 4F
18-4 Sakuragaoka-cho
150-0031 Shibuya-ku, Tokyo
(location: http://blog.smart.fm/en/about/location/ ) to watch the latest cut of their documentary, engage with other concerned and/or affected parents, and help contribute to the completion and ongoing success of this film.
There is no entry fee to join us and watch. That said, contributions (assuming you like what you see) would be much appreciated. If you cannot attend, but still wish to contribute, you can make a donation at
http://www.documentary.org/community/IDA-resources/fiscal_sponsorship_donate?film_id=2977
For the record, I have already contributed $1,000 and will donate another $500 before month end.
If you donate on or before June 30, 2010 then your contribution is matched by a US-based foundation, up to an additional $15,000 in donations. With the film 80% complete this is a wonderful chance. So, if you would like to join the group of contributors, acting now doubles the amount for the film.
This is definitely in your interest to bring this cause to the proper light.
I hope you can support this very worthy cause, as well as spread the word to other friends who might be interested in or affected by this situation.
Once again, the issue is best summarized at this link: http://www.fromtheshadowsmovie.com/english/index.html
p.s. A few words from the film directors, David Hearn and Matt Antell.
We first became aware of this situation in a Metropolis article back in January 2006. It was absolutely shocking to hear how easy it was for children to be cut off from their parents in Japan. I had lived here in Japan for 13 years and knew nothing about it. It especially hit home for me because I was just about to get married and wanted to have kids. I have slowly learned just how vulnerable we can be.

As we started the film it seemed that many people had their own story and so many of them wanted to have their voice heard in some way. Our project has taken us to 4 different countries in search of the material we now have for the film. Along the way we have met all kinds of subjects and have settled on the 4 situations we believe will make the most compelling cases.

We want our film to emphasize how essential preserving a healthy bond between child and parent is by showing what it's like when that bond is severed. Divorce between parents is difficult enough but it doesn't make it right or just for children to be forced to divorce their parents as well.

We hope our film sets a new course for the debate on this matter, by putting the viewer in the shoes of the left behind parents and understand the pain and despair this situation can cause.
ENDS