mytest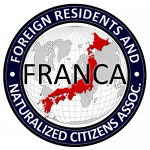 UPDATES ON TWITTER: arudoudebito
DEBITO.ORG PODCASTS now on iTunes, subscribe free
Hi Blog.  Let's see how a vetting media works.  Investigating journalists uncover money being wasted and tell the public about it.  Few apparent fears in the domestic media about spoiling the party for our international guests.  And no apparent trampling on civil liberties.
Should happen in Japan too, as we have freedom of the press.  But no, check out what happened the last two times Japan hosted G8 Summits (here and here).
I think it's about time we stopped this corrupt nonsense in the guise of international summetry.  It's like holding an Olympics every year in a sparkling new venue, except nobody can attend but government elites.  Pigs at the trough.  Arudou Debito in Sapporo
/////////////////////////////////////////
Canadian summitry
A loonie boondoggle
Ostentation in a time of austerity
Jun 17th 2010 | OTTAWA
http://www.economist.com/node/16377317
FOR all his gifts as a political tactician, Stephen Harper, Canada's Conservative prime minister, may have miscalculated how much Canadians want to pay to host the G8 and G20 summits from June 25th to 27th. As the government struggles to close a large budget deficit, it is spending C$1.2 billion ($1.2 billion) to host the world's leaders—60% more than Japan, the previous record holder, coughed up for the G8 gathering in Okinawa in 2000.
Mr Harper points out that Canada is holding back-to-back summits—doubling the cost, he says. The government also notes that it can hardly be blamed for providing airtight security. It has built a steel fence around the woodland cottage resort at Muskoka that will receive the G8, and deployed special forces on overtime to lurk in the water and surrounding forest.
But critics counter that Mr Harper could have saved money by inviting the G20 to Muskoka as well, rather than receiving them separately in Toronto, 200 km (125 miles) to the south. Moreover, they note that much of the budget has gone on items of dubious utility and taste. The prime minister has become the butt of jokes for commissioning an artificial lake, complete with mock canoes and recordings of the call of the loon, for the G20 summit's media centre—which sits just yards from the real Lake Ontario. In Muskoka taxpayers are on the hook for a refurbished steamboat that won't even float until the summit is over, and new outdoor toilets 20km from the meeting site. So much for small government.
ENDS
/////////////////////////////////////////////
Auditor ready to look at G20 security tab
Sun May 30, 9:45 PM
By The Canadian Press, Courtesy of MMT
http://ca.news.yahoo.com/s/capress/100530/national/g20_security_audit
OTTAWA – Auditor General Sheila Fraser is ready to look at the huge security costs for the G8 and G20 summit meetings next month.
"Once the events have occurred and the spending has occurred we can look to see if it was done appropriately," she told CTV's Question Period on Sunday.
The billion-dollar tab for security prompted angry clashes in the House of Commons last week, with Public Safety Minister Vic Toews staunchly defending the costs.
"It certainly seems like a lot of money," Fraser said. "I think we have to understand better what is it for."
She said the audit would be routine.
"Given the amount of spending, it is something that we would normally look at in our financial work," she said.
"I would expect that there are a lot of people involved in this," she said. "The costs of housing and overtime and equipment I'm sure are going to be substantial.
"We would have to look at what planning has gone on and was the spending really just for these events or not."
Toews says he's fine with an audit.
The G8 is slated for Huntsville, Ont. June 25-26 followed immediately by the G20 in Toronto.
Fraser also said she hasn't heard formally that MPs and senators have changed their minds about letting her audit the half-billion parliamentary budget.
"I've had no communication from them since their letter indicating that they were refusing our request."
The politicians, though, are saying she's welcome to come in for an audit. They changed their tune after the public reacted angrily to the news they had turned down Fraser's request to look at Parliament's annual half-billion-dollar budget.
Fraser says if she does get a formal invitation, she won't focus on the expenses of individual MPs and senators.
"What we had proposed was never an audit of MP expenses alone," she said. "That would have been part of a financial management audit, but we would also look potentially at issues like human resource management or security on the Hill, contracting, those sort of broader management issues."
Her auditors would be more interested in procedures and policies.
"We would look to see what kind of rules and procedures and controls are in place," she said.
"We would expect the House of Commons and the Senator to have good policies and procedures, that they be comprehensive and that they be communicated well. If that is the case, we would do spot checks to make sure that those policies are actually being followed."
She said such an audit normally takes about a year, so if the invitation comes soon, she could have a report by the middle of 2011.
ENDS