mytest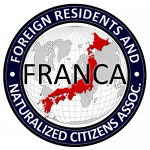 UPDATES ON TWITTER: arudoudebito
DEBITO.ORG PODCASTS now on iTunes, subscribe free
Hi Blog.  Comments?  My main one is the majority of the raids were conducted without warrants, something I'm not sure would be permissible at Japanese-run chop shops without a suspicion of a crime.  NJ, however, fall under immigration law, meaning they are more vulnerable to random search for suspected visa violations (and oh by the way we'll check the business you run too while we're at it).  I don't know much about the subject (or the market), so those who do please feel free to fill us in.  Arudou Debito in Sapporo
/////////////////////////////////////
Police launch nationwide raids of car scrap yards
Kyodo News:  Wednesday 23rd June, 2010, courtesy GB
http://www.japantoday.com/category/crime/view/police-launch-nationwide-raids-of-car-scrap-yards
TOKYO — Ten prefectural police authorities on Tuesday launched coordinated on-site inspections of around 426 car scrap facilities across the country, suspecting that the facilities, run mostly by foreigners, could be breeding grounds for crimes such as vehicle theft, auto parts smuggling and harboring illegal immigrants.
The inspections were conducted based on the antique dealings law, the immigration law, the building standards law and other legislation, with the participation of immigration authorities and some local governments. Of the 426 facilities, 14 were raided based on warrants issued by courts.
Investigators said the raids are part of Japan's efforts to tighten security ahead of a meeting of government leaders from Asia-Pacific rim countries in Yokohama in November, as some of the facilities could be linked to international terrorist groups.
The inspections and raids had led to the arrest of seven foreigners including Iranians, Ghanaians, Vietnamese and Chinese in Kanagawa, Saitama, Tochigi and Chiba prefectures on suspicion of violating the immigration law, police said.
Saitama prefectural police also arrested 17 Vietnamese and a Japanese national who is of Vietnamese descent on suspicion of stealing 250 million yen worth of heavy machinery parts in Saitama and four neighboring prefectures, including Tochigi and Gunma, they said.
Car scrap yards are often located in suburban areas with convenient access to highways and ports, and obscured from the outside by containers and other barriers.
In 2007, a grenade and live ammunition were confiscated from a yard in Niigata Prefecture. Forged alien registration cards have also been found at other yards, they said.
According to the National Police Agency, there are around 1,400 car scrap yards nationwide, of which 1,100 are run by foreigners, including Pakistani, Sri Lankan and Chinese nationals.
Car theft is the most notable crime linked to such facilities, the investigators said. Stolen vehicles are often shipped to the Middle East, Africa and other locations overseas after being disassembled at the yards.
The Toyota Hiace is one of the most popular targets for theft by foreigners as it is known for its durability in tough environments.
Aichi prefectural police cracked a car theft ring last year consisting of 15 Nigerians and Ugandans who specialized in stealing Hiace vans.
''Stolen cars have been exported with vehicle identification numbers taken from scrapped cars, but they've begun dismantling stolen cars before shipping as customs authorities have tightened monitoring,'' a police official said. ''That's why they need scrap facilities,'' said the official.
ENDS