mytest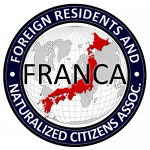 UPDATES ON TWITTER: arudoudebito
DEBITO.ORG PODCASTS now on iTunes, subscribe free
Hi Blog.  News re "The Cove" documentary:  The Japanese judiciary last week ruled that protestors are out of line by protesting at movie theaters and trying to stop the showing of the film.  So the bully boys are practicing their sound-trucking tactics at people's homes, pressuring their families and neighbors to get them to stop screenings.
We've had one critic on this blog call this "good old fashioned activism", but we for one during the Otaru Onsens Case (or any case we've taken up) have never gone to "Japanese Only" business-owners' homes with megaphones, harassed their mothers, or made a scene in front of their neighbors.  Our tactics were raising the debate in the media, negotiating with decisionmakers and people involved, and taking the issue before intermediaries.  All above board.  That proved very time-consuming and often ineffectual outside of a courtroom (and even then).  Is this intimidation and bullying the best "activism" in Japan?  Perhaps effective, it's just not our style.  And if we had used these tactics, I'm sure they would have engendered great criticism and damaged our cause.  But some shame-practitioners are shameless themselves.  As are some critics, it seems.  Read on.  Arudou Debito in Sapporo
////////////////////////////////////////////
Court bans protests over documentary 'The Cove'
http://mdn.mainichi.jp/mdnnews/news/20100625p2g00m0dm026000c.html
(Mainichi Japan) June 25, 2010
YOKOHAMA (Kyodo) — The Yokohama District Court has banned a Tokyo civic group from staging protests around a movie theater in Yokohama that plans to screen the Oscar-winning U.S. documentary "The Cove" about a controversial dolphin hunt in Japan, its Japanese distributor said Friday.
The court decision on the injunction Thursday prohibits making loud speeches within a 100-meter radius of the movie theater and entering the movie theater without permission, the distributor Unplugged Inc. said.
As the movie theater is planning to screen the film from July 3, scores of people from the Tokyo group staged street protests around the theater on June 12. The theater applied to the court for an injunction to ban such protests.
The theater said it will show the movie as scheduled. The film, which was mostly shot in Taiji, Wakayama Prefecture, partly with hidden cameras, won the 2010 Academy Award for best documentary.
"The Cove" has drawn criticisms from some Japanese groups who claim that it is anti-Japanese. They have been intimidating theaters planning to show the film, leading three of the theaters in Tokyo and Osaka as well as universities in Tokyo to cancel the screenings.
The film will be screened at six movie theaters in Tokyo and five other Japanese cities from July 3, despite protests that caused earlier screenings to be canceled, the distributor said earlier.
The five other cities where the film will be screened are Osaka, Sendai, Yokohama, Kyoto and Hachinohe in Aomori Prefecture. They will be followed by cinemas in 16 other locations across Japan, including Hiroshima, Nagoya, Fukuoka and Okinawa.
(Mainichi Japan) June 25, 2010
ENDS
///////////////////////////////////////////
「コーヴ」抗議の街宣禁止 横浜地裁が仮処分決定
2010/06/25 14:02 【共同通信】
http://www.47news.jp/CN/201006/CN2010062501000505.html
横浜地裁は25日までに、日本のイルカ漁を批判的に描いた米映画「ザ・コーヴ」を上映予定の横浜市の映画館「横浜ニューテアトル」に抗議活動をした東京都内の団体に対し、同館周辺での街宣活動などを禁じる仮処分決定をした。
配給会社アンプラグド(東京)によると、仮処分決定は24日付。映画館の半径100メートル以内で大声で演説することや、無許可で館内に立ち入ることを禁じている。
同館は7月3日からコーヴを上映予定だが、6月12日にこの団体から上映に抗議する数十人規模の街宣行為を受け、アンプラグドと協議して地裁に仮処分申請していた。
同社は「上映差し止めを求める抗議行動は悪質で、当然の決定。上映予定に変更はない」としている。
ENDS
///////////////////////////////////////////
From: apps+mwmxywxr@facebookappmail.com
Subject: Successes and Setbacks
Date: July 1, 2010 12:18:05 PM JST
Bulletin from the cause: "The Cove" – Save Japan Dolphins
Posted By: Fonda Berosini
To: Members in "The Cove" – Save Japan Dolphins
Successes and Setbacks
Last week we had some important successes in Japan – several theater owners came forward and committed to show the film and we also won a key injunction in a Yokohama court against the group protesting the film. Unfortunately, the "protestors" are ramping up, employing their worst tactics to date.
This week they moved to the Yokohoma theater owner's home, and when that didn't work they moved on to his mother's home:
http://www.youtube.com/watch?v=wsd85HxakUc&feature=related
As you can see, the woman is elderly. She has nothing to do with the distribution of the film. This is intimidation of the lowest order.
We tried to engage or critics – inviting them to participate in open forums, but they refused. Rather than discuss the issues they engage in highly aggressive bullying tactics to shut down the film. I personally believe they are being paid to protest and don't really have a point of view. I don't even think they care about Taiji. There only goal is to keep people from knowing the truth, no matter what it takes.
To this end it's clear they – and whoever is funding them – aren't giving up and our Japanese distributor is small with a very limited budget. Earth Island has been helping with promotion and security, but much more will be needed if we want to expand beyond these six theaters. We have 17 theaters on hold right now.
[…]
Thanks,
Ric O'Barry
Save Japan Dolphins
ENDS