mytest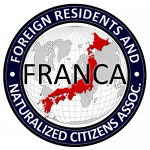 UPDATES ON TWITTER: arudoudebito
DEBITO.ORG PODCASTS now on iTunes, subscribe free
I just wanted to say before retiring for the night that tonight's Japan-Paraguay game for the Top Eight was excellent.  Japan played very well (and also quite fairly — I was rather unimpressed with how often Paraguay's players went for people's legs instead of the ball), and coming down to a 0-0 draw after two overtimes is testament to how well Japan played.  Penalty kicks (Para 5 Japan 3, with Japan going second so no chance to make it 5-4) are the luck of the draw, in my opinion, and it could have gone either way, the teams were so well matched.
Now I'm worried about how the Japanese media is going to digest this.  We already have Manager Okada apologizing for not having enough power to achieve his "Best Four" goal (but so what — the current team is streets ahead of any other World Cup team Japan has ever fielded; ergo coaching power aplenty).
I'm afraid we're going to get the loss viewed through the Nihonjinron Lens of the high-pressure Japanese media, with excuses about some sort of innate Japanese superiority/inferiority (as I mentioned last time I blogged on this topic the other day), and how this loss is representative of something.
Look, it's just a game.  This time a great series of games done by a great team that just lost out thanks to one ball getting through at the very end.
拡大解釈をよして下さい。これ以上我が国の選手にプレッシャーを掛けないで下さい。今回本当に良く出来たので、それでいい、4年後のW杯で頑張ろう、だけを促しましょう。
Again, well done Japan Team, well done Okada.  お疲れさまでした。Arudou Debito in Sapporo