mytest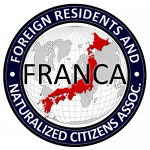 UPDATES ON TWITTER: arudoudebito
DEBITO.ORG PODCASTS now on iTunes, subscribe free
Hi Blog. First the articles, then my comments:
/////////////////////////////////////////////////////////////
27 foreign trainees died in Japan in FY 2009
Japan Today/Kyodo News Tuesday 06th July 2010, 06:44 AM JST, Courtesy of Yokohama John
http://www.japantoday.com/category/national/view/27-foreign-trainees-died-in-japan-in-fy-2009
TOKYO Twenty-seven foreign nationals who came to Japan for employment under a government-authorized training program died in fiscal 2009, the second worst figure on record, government officials said Monday. Most of the workers who died in the year that ended in March were in their 20s to 30s, officials of the Health, Labor and Welfare Ministry said.
Of the 27, nine died of brain or heart diseases, four died while working, three died by suicide, three died in bicycle accidents and the remainder died from unknown causes, the officials said.
By country, 21 came from China, three from Vietnam, two from the Philippines and one from Indonesia, they said.
The number was the second largest, following the 35 foreign nationals who died in fiscal 2008. This could trigger moves toward revising the government program, first launched in 1993, as a number of irregular practices have recently been observed, such as having foreign trainees work for long hours with below-minimum wages.
Shoichi Ibusuki, a lawyer who is an expert on the issue, said, ''Many trainees who died of brain or heart diseases could have actually died from overwork, while those who killed themselves could have committed suicide induced by overwork.''
ENDS
////////////////////////////////////////////////////////////
COMMENT: Taste the ironies in this article. First, how in 2009, the death of 27 "Trainees" (i.e. people brought over by the GOJ who as people allegedly "in occupational training" don't qualify as "workers" (roudousha) entitled to labor law protections) is only the SECOND worst figure on record. Second, how we have close to a third (as in eight NJ) of the total dying of "unknown causes" (as if that's a sufficient explanation; don't they have autopsies in Japan to fix that? Oh wait, not always.) Third, how about the stunning ignorance of the sentence, "a number of irregular practices have recently been observed, such as having foreign trainees work for long hours with below-minimum wages". If the Kyodo reporter had bothered to do research of his media databases, he'd realize it's hardly "recent" at all. And it's not being fixed, despite official condemnation in 2006 of the visa regime as "a swindle" and death after death (at a rate two to three per month) racking up. Karoushi was a big media event way back when when Japanese were dying of it. Less so it seems when NJ are croaking from it.
Now for the second article (excerpt):
//////////////////////////////////////////////////////////////////
'Karoshi' claims first foreign trainee
The Japan Times, Saturday, July 3, 2010, Courtesy of JK
MITO, Ibaraki Pref. (Kyodo) A labor office in Ibaraki Prefecture will acknowledge that a Chinese national working as an intern at a local firm under a government-authorized training program died from overwork in 2008, marking the first foreign trainee "karoshi" death from overwork, sources said Friday.
The male trainee, Jiang Xiaodong, had worked since 2005 at Fuji Denka Kogyo, a metal processing firm in the city of Itako, Ibaraki Prefecture, but died of cardiac arrest in June 2008 in company housing at age 31.
He worked more than 100 hours overtime in his last month, the Kashima labor standards inspection office said.
Jiang's relatives are separately claiming he worked more than 150 hours overtime in his second year and after. However, he was only given two days off in a month, they claimed.
According to a group of lawyers trying to raise the issue of the trainee program's abuse by many employers as a source of cheap labor, this will be the first intern karoshi. The lawyers also accuse the government of having lax oversight of trainee working conditions.
Rest at http://search.japantimes.co.jp/cgi-bin/nn20100703a4.html
//////////////////////////////////////////////////////////////////
COMMENT CONTINUED: So it only took about two years for "a labor office" to admit that a NJ "trainee" had been worked to death, given the hours he worked that were a part of the record? Gee whiz, what Sherlocking! Lax oversight indeed. How many more people have to die before this exploitative and even deadly system is done away with? Arudou Debito in Sapporo