mytest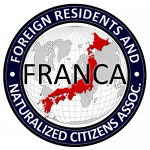 UPDATES ON TWITTER: arudoudebito
DEBITO.ORG PODCASTS now on iTunes, subscribe free
Hi Blog.  As an update to the whole Toyota and safety issues (with people blaming them on cultural differences), now we have news that Toyota is actually going to "review defect measures" and "beef up quality controls" using "outsiders" for "independent scrutiny".
I myself am not all that optimistic.  Toyota is, as the article says below, essentially "keeping it in the family".  After previously penalizing an American QC expert for his scrutiny, they've anointed a blue-ribbon panel of experts who are Japanese only. Yeah, that'll learn 'em about "cultural differences", all right. Especially since the article below once again quotes Toyota as still trying to "bridge a cultural gap".  As if culture is any factor here in making unsafe cars safe.  Enforced cluelessness.
Meanwhile, a US federal grand jury is subpoenaing Toyota to make sure the documentation doesn't also continue to "stay in the family". That article and video below too. Arudou Debito in Sapporo
////////////////////////////////////////////////////////////
Toyota to study quality panel's recommendations
By YURI KAGEYAMA (AP) – July 13, 2010 Courtesy of MD
http://www.google.com/hostednews/ap/article/ALeqM5jTG7SuUsayqE6bO9GPluAfU5blewD9GTVER00
TOKYO — Toyota will start studying an assessment of the company's quality control conducted by four outside experts to help beef up quality controls at the recall-battered automaker under a program that began in March to review defect measures.
Toyota Motor Corp. said Monday it was tackling a number of improvements, including analyzing each accident and consumer complaint more thoroughly and boosting communication with journalists and other outsiders to be better at ensuring quality.
Toyota, the world's top automaker, has seen its once sterling image for quality plunge since October after recalling more than 8.5 million vehicles around the world with defective gas pedals, faulty floor mats, software glitches and other problems.
Despite vowing to improve quality, the automaker has in some cases discouraged independent scrutiny. Electronic messages obtained by The Associated Press in the U.S. show Toyota was frustrated with Southern Illinois University Professor David Gilbert, whose research indicated that electronics might be to blame for unintended acceleration problems in Toyota cars.
The messages show Toyota not only tried to cast doubt on his findings but also made clear it was displeased. One Toyota employee questioned whether he should be employed by the university, which has long been a recipient of company donations.
In steps disclosed Monday as under way, Toyota said it is boosting collaboration between Toyota's quality-related divisions and its legal division, beefing up training among employees to get a better grasp of customers' views on vehicle troubles, and trying to obtain more input from third-party experts.

Toyota has added four academic and consumer experts, who were recommended by the Union of Japanese Scientists and Engineers, which is not directly affiliated with Toyota. They are Hiroshi Osada, professor of management at the Tokyo Institute of Technology; Noriaki Kano, honorary professor at Tokyo University of Science; Yasuo Kusakabe, chairman of the Automobile Journalist Association of Japan and Yoshiko Miura, general manager at the Japan Consumer's Association.
"Especially pressing is the need for establishing guidelines to steer crisis-management activity by the president and other members of senior management," the panel said in a summary of their report. "Also pressing is the need for bridging the culture gap between Japan and other nations in public relations activities."
ENDS
////////////////////////////////////////////////////
SEC and Federal Grand Jury Are Investigating Toyota
Toyota Subpoenaed Over Sudden Acceleration Cases
By MATTHEW JAFFE and MARK SCHONE
ABC NEWS Feb. 22, 2010
A federal grand jury in New York and the Securities and Exchange Commission are looking into sudden acceleration in Toyotas.
VIDEO:  Koua Fong Lee, in prison for vehicular homicide, says Camry's brakes didn't work
Article and video at http://abcnews.go.com/Blotter/toyota-subpoena-sec-federal-grand-jury-toyota-acceleration-investigation/story?id=9910971
The grand jury in the Southern District of New York issued a subpoena on February 8 asking Toyota and its subsidiaries to "produce certain documents related to unintended acceleration of Toyota vehicles and the braking system of the Prius."
According to documents filed with the SEC, Toyota also received a voluntary request and a subpoena from the Los Angeles office of the SEC on February 19 asking for production of "certain documents including those related to unintended acceleration of Toyota vehicles and the company's disclosure policies and practices."
ENDS