mytest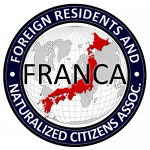 UPDATES ON TWITTER: arudoudebito
DEBITO.ORG PODCASTS now on iTunes, subscribe free
Hi Blog.  As a friend most poignantly pointed out to me yesterday evening, something's very wrong with Japan's current top news story:
"Have you been following the reaction to the treatment given that ex-North Korean spy who blew up a plane and murdered 115 people, yet came to Japan as a VIP and is now staying at Hatoyama's Karuizawa retreat? David McNeil and Justin McCurry did pieces with a hint of outrage, especially David, who noted that, if Japanese authorities had bothered to follow the immigration law, she would have been arrested. To be fair, some Japanese journalists noted last night (on TBS, I think) that something isn't quite right.
"You may be interested to know that the group "Bring Abducted Children Home" is pretty upset as well, noting that the Japanese government rolls out the red carpet for a mass murderer just because she might have some information on Japanese children who were kidnapped out of Japan but doesn't want to deal with anybody seeking a meeting about Japanese children kidnapped back to Japan by a Japanese parent."
Quite.  As far as I recall, not a peep about the terrorism on NHK 7PM last night.  Only the meeting with the Yokotas and all the smiles.  Elite politics indeed trumps all.  Arudou Debito in Sapporo
//////////////////////////////////////
Former North Korean spy who bombed jet welcomed by Japan
By David McNeill in Tokyo
The Independent, Wednesday, 21 July 2010
http://www.independent.co.uk/news/world/asia/former-north-korean-spy-who-bombed-jet-welcomed-by-japan-2031254.html
It has all the ingredients of the most far-fetched spy story: a beautiful North Korean woman destined to become an actress opts instead for a career in espionage. Brainwashed to despise the North's southern neighbour, she bombs a Korean Air jet in 1987 reportedly on the direct orders of the North Korean leader Kim Jong-il, killing 115 people. When captured, she attempts to kill herself by biting into a cyanide pill but is stopped by a guard. Her accomplice dies from the same method.
Yesterday, this exotic product of the Cold War touched down in Tokyo under heavy police guard. Kept isolated from media scrutiny by government handlers, Kim Hyon-hui will spend the next few days briefing them on her extraordinary career and facing the families of Japanese people who were abducted by Pyongyang in a bizarre military programme to train spies. Among them is the son of Yaeko Taguchi, her Japanese teacher who was whisked away by North Korean spies in 1978 and never returned home.
Ms Kim's story, her direct connection to the Japanese abductees and her unlikely redemption, enthrals Japan. Such is the interest in her here that the authorities have waived rules that should have prevented her from setting down in the country at all. She will spend much of her time here staying in the holiday home of the former Japanese prime minister Yukio Hatoyama.
ENDS
//////////////////////////////////
Ex-North Korea spy to help solve Japan's abduction mystery
Kim Hyon-hui may have information on Japanese nationals kidnapped by North Korean spies during the cold war
guardian.co.uk Tuesday 20 July 2010 16.26 BST
By Justin McCurry
http://www.guardian.co.uk/world/2010/jul/20/north-korea-spy-japan-abductions
A former North Korean spy who carried out one of the deadliest plane bombings of the cold war has arrived in Tokyo to help solve the mystery surrounding Japanese nationals abducted by Pyongyang.
Kim Hyon-hui was sentenced to death after being convicted of bombing a South Korean airliner in 1987, killing all 115 people on board, but was later pardoned and went on to write a bestselling autobiography about her life as a secret agent.
She flew in to Tokyo after the Japanese authorities waived strict immigration controls to allow her to meet the relatives of two Japanese citizens snatched by North Korean agents in the late 1970s.
Hyon-hui says she was tutored by a woman who is among several Japanese abducted by North Korean spies at the height of the cold war. She may also have information about Megumi Yokota, who was taken from near her home, aged 13, in the late 1970s.
Kim's visit comes at a time of heightened tensions on the Korean peninsula, coinciding with reports that a North Korean cabinet official who led talks with the South, has been executed, and as Seoul and Washington announced a joint naval exercise designed to remind Pyongyang of the formidable military forces it would confront should a conflict break out.
Kwon Ho-ung, who headed the North's negotiating team from 2004-07, was executed by firing squad, according to the Dong-a Ilbo, a South Korean newspaper. His death appears to be part of a purge of "impure" officials connected with policy failures. In March, the regime executed two officials responsible for a botched currency revaluation.
Next week's naval exercise will send a "clear message" to the North following the sinking in March of a South Korean naval vessel, the US defence secretary, Robert Gates, told reporters in Seoul .
"These defensive, combined exercises are designed to send a clear message to North Korea that its aggressive behaviour must stop, and that we are committed to together enhancing our combined defensive capabilities," he said.
Gates and the US secretary of state, Hillary Clinton, will tomorrow visit the demilitarised zone, the heavily fortified border separating the two Koreas, in a show of support for Washington's ally.
Hyon-hui, who arrived in Japan before dawn under tight security, was due to meet the parents of Yokota, who was snatched as she walked home from badminton practice near her home on the Japan Sea coast in 1977. Her parents refuse to believe North Korean claims that she suffered from a mental illness and committed suicide in 1994.
Kim was also due to meet the relatives of Yaeko Taguchi, who was abducted in 1978, aged 22. Hyon-hui claims that Taguchi subsequently became her live-in Japanese teacher for more than a year-and-a-half in the early 1980s.
Critics denounced this week's visit as a stunt designed to deflect attention from Japan's failure to establish the fates of Yokota and other abductees. Hyon-hui has already spoken to some of the victims' families and is not expected to offer any new information.
During a 2002 summit with Japan's then prime minister, Junichiro Koizumi, the North Korean leader, Kim Jong-il, admitted that the regime had abducted 13 people and used them to teach spies how to pass themselves off as Japanese. It allowed five of them to return home later that year, but insisted the remaining eight had died.
Hyon-hui quickly gained notoriety for the attack on the Korean Air jet, which came as Seoul was preparing to host the 1988 summer Olympics. She and Kim Seung-il, a male spy, posed as a Japanese father and daughter and boarded KAL flight 858 from Baghdad to Seoul, planting a time bomb in a luggage rack before getting off at Abu Dhabi. The plane later exploded over the Andaman Sea near Burma.
They were arrested two days later in Bahrain, where they tried to kill themselves by swallowing cyanide capsules hidden in cigarettes. Kim Seung-il died, but Kim's cigarette was snatched from her before she could ingest a lethal dose.
Kim was extradited to Seoul, where she was sentenced to death in March 1989. She was pardoned the following year after the then South Korean president, Roh Tae-woo, accepted she had been brainwashed into carrying out the bombing on the orders of communist North Korea's founder, Kim Il-sung.
Kim, 48, married one of the South Korean intelligence officers who investigated her and donated the proceeds from her autobiography to the families of the bombing's victims.
Last year, she told Taguchi's relatives in a meeting in South Korea that the abducted woman may still be alive, contradicting Pyongyang's claim that she died in a traffic accident in 1986.
The former spy, who is due to return to South Korea on Friday, is reportedly staying at the mountain retreat of the former prime minister, Yukio Hatoyama, who resigned last month.
ENDS