mytest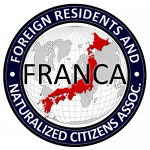 UPDATES ON TWITTER: arudoudebito
DEBITO.ORG PODCASTS now on iTunes, subscribe free
Hi Blog. As an addendum to this morning's blog on the Kim Hyon Hui Japan Visit, more food for thought from a friend. Arudou Debito in Sapporo
/////////////////////////////////////////
THE BIG CON
TOKYO –Japan's government took its "Yokoso Japan!" campaign to a new level Tuesday, throwing out the welcome mat for a foreigner who murdered 115 people, providing her with an entrance visa no questions asked, whisking her through customs, and offering her a ride to a former Prime Minister's summer home.
Kim Hyon Hui, a wannabe actress-turned-terrorist who blew up a 747 filled with 115 people back in 1987 when she was a North Korean agent and who got the death penalty, only to see it revoked for reasons that are still unclear, arrived at Haneda airport Wednesday by special charter plane from her home in South Korea. Ms. Kim saw Japan's fine hospitality at its best, and was even given her own motorcade to former Prime Minister Yukio Hatoyama's summer home in Karuizawa. No delays at train stations or red lights for our Ms. Kim!
Ms. Kim had agreed to her Japanese vacation to discuss what she says she knows about Megumi Yokota, who was kidnapped to North Korea in 1977, and Yaeko Taguchi, another abductee who trained Ms. Kim in Japanese. Showing that Japan's love for Korean actors continues, the stylish Kim is quite a celebrity among the families of the abductees and their political and bureaucratic supporters. Gushing like a schoolboy, Mr. Yokota admitted to reporters Wednesday that Ms. Kim was quite a looker, while Mrs. Yokota noted men always like a pretty face. Good looks, svelte figure, fashionable suit, an air of mystery and sophistication. . .who cares if she's a cold-blooded killer (the bereaved relatives of those she killed?-Ed.)
For her part, Ms. Kim was nothing but diplomatic during her visit. Demonstrating the kind of social grace her hosts no doubt appreciated, one of her demands before coming to Japan was a room with a kitchen so should could make some Japanese meals for her Japanese friends—the same kind of meals Yaeko Taguchi taught her to make (presumably at gunpoint–Ed.). But a thorough search of all homes, restaurants, and hotels between Narita and Karuizawa failed to turn up a kitchen capable of whipping up a proper meal for Ms. Kim. So Hatoyama stepped in and graciously offered to have her over to his place for dinner.
While relaxing in luxury and surrounded by a phalanx of police security to guard against terrorist threats (such as panels advocating cuts in the police budget–Ed ), the woman who murdered 115 people to please her "Great Leader"' was feted by not only the families of the abudctees but also Japanese government officials anxious to learn from Ms. Kim about the fate of a few Japanese like Megumi Yokota who were abducted to North Korea. Obviously, former spy Kim's motives for her first-class trip to Japan cannot be questioned, as her memory of alleged sightings of Megumi Yokota nearly a quarter century ago are, of course, ironclad, crystal clear, the whole truth and nothing but the truth.
Yes, Ms. Kim did suffer a memory loss when she originally told Japanese officials she'd never met Megumi Yokota. But that was then and this is now. The Japanese government is quite happy to learn she has regained her memory, calling it a miracle and dismissing cynics who wonder whether Kim's memory loss was restored with the aid of both hypnosis and secret bank accounts in Switzerland, Macau, or the Cayman Islands.
So busy were Japanese officials with their one-woman "Yokoso Japan!" on behalf of Ms. Kim and her testimony about children abducted from Japan by foreigners in violation of domestic and international law that readers will surely sympathize with our nation's overworked and understaffed bureaucracy when they insist they have no time to meet with Americans, Canadians, British, Germans, French, Indians, or anyone else who would like–just a few minutes, if you please — to discuss the issue of children abducted to Japan by Japanese in violation of domestic and international law.
It makes perfect sense, of course. Not even the Prime Minister's summer home could accommodate the number of people who would have to be invited to that backyard BBQ, so why risk damaging Japan's reputation internationally by running short on yakuniku, ice, and Pokki sticks? We certainly don't want that.
Tomorrow, Ms. Kim will conclude her excellent adventure with a helicopter tour of Mt. Fuji. Once she offers her final bows to her Japanese hosts in the departure lounge of Haneda airport, the rest of the world will be left wondering if the would-be thespian-turned-spy-turned-mass-murderer-turned-grand-tourist has just concluded a performance worthy of an Oscar. For Ms. Kim may be grounded in Stalinist-Marxist dogma and the philosophy of juche. But look over your shoulder. That's the ghost of P.T. Barnum, winking at Ms. Kim in admiration and approval for her thorough understanding of his business philosophy.
ENDS