mytest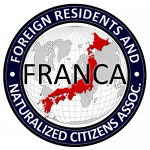 UPDATES ON TWITTER: arudoudebito
DEBITO.ORG PODCASTS now on iTunes, subscribe free
Hi Blog.  Here are two articles about an economic phenom I've never quite gotten the hang of:  the "coolness" of a country.  The Asahi frets that Japan is losing out to other Asian countries in "coolness", whatever that means.  There is an actual department within METI dealing with "cool", BTW, and an article below talks about "Japan's Gross National Cool", again, whatever that means.  Sounds like a means for former PMs like Aso to create manga museums and bureaucrats to get a line-item budget for officially studying "soft power".  Ka-ching.
But in all fairness, it's not only Japan.  Brazil is doing something similar with its quest for  "soft power" (but more as an understated tangent to its economic growth, according to The Economist London).  And of course, PM Blair had "Cool Brittania".  So this may be just an extension of trying to measure the value of services as well as hard material goods, or a hybrid thereof.  It's just that with "soft power" comes the potential for some equally soft-focus science — how can you be "losing" to other countries in something so hard to measure?  Arudou Debito in Sapporo
//////////////////////////////////////
South Korea, China overtaking Japan in 'cool' culture battle
THE ASAHI SHIMBUN 2010/07/26
http://www.asahi.com/english/TKY201007250293.html
In industry as well as sports, Japan has found itself trailing in the footsteps of China and South Korea.
Those two neighbors are now threatening Japan's place in the cultural realm as well.
Between July 1 and 4, the Japan Expo in Paris attracted manga and anime fans from around Europe. In recent years, about 150,000 people have taken part.
In one section of the event, however, signs were displayed for manhwa, the Korean term for manga.
For the first time in the 11-year history of the expo, the manhwa sign was displayed through the efforts of the Korea Creative Content Agency, a South Korean government agency.
Tetsuya Watanabe, the official in charge of the Cool Japan section at the Ministry of Economy, Trade and Industry, could not hide his shock at the strides being made by South Korea.
"There may come the day when this event is overwhelmed by manhwa," Watanabe said.
South Korea has been stressing the fostering of its cultural industry from the 1990s and the Korea Creative Content Agency plays an important role in that effort.
The agency operates mainly through about 180 billion won (about 13.3 billion yen or $152.1 million) in government subsidies. Among its main roles are drawing up a strategy to move into foreign markets as well as to develop individuals in the cultural industry.
Agency President Lee Jae-woong said, "In the 21st century, the cultural industry will lead all industries. That is the recognition of the South Korean government."
In addition to manga, South Korea is also making major efforts in film, even as Japanese directors such as Hayao Miyazaki and Takeshi Kitano have received international acclaim.
A new base for South Korean cinema is now under construction at the Haeundae seaside resort area in Busan.
A roof measuring about 1.5 times the size of a soccer pitch is supported by what looks like tree limbs.
The site will eventually become the main venue for the Pusan International Film Festival.
The film center is scheduled for completion in September 2011 and the South Korean and Busan city governments have invested a total of 162.4 billion won.
An area of about 60,000 square meters, including the film center, will also eventually house facilities to train animators. Two years from now, government agencies in charge of the film industry will move to Busan from Seoul.
South Korean government officials want to turn the area into an Asian film hub.
In the background lies the success of the Pusan International Film Festival which began in 1996.
The scale of the festival expanded with the aggressive backing provided by the national and local governments.
From 1998, a new project was begun to bring together movie producers and investors from various Asian nations.
From 2005, a program was begun to have movie directors and others give lectures to individuals aspiring to careers in the movie industry.
Such efforts rapidly improved international recognition of the film festival.
One result is that the number of world premieres offered at the Pusan International Film Festival reached 98 last year, far outpacing the 26 presented at the Tokyo International Film Festival, which has an older history, having begun in 1985.
This year's Pusan International Film Festival, to be held in October, will have a budget of about 10 billion won (700 million yen), about 4.5 times the budget of the first festival. Three-quarters of the budget is being covered by the central and city governments.
The Korea Creative Content Agency's Lee said, "When moving into global economic markets, efforts should also be made to improve the level of cultural industry. Improving culture will improve the image of a nation and heighten the product value of manufactured goods. The South Korean government is well aware of that connection."
China is also making efforts to improve its cultural industry. In 2007, the Communist Party convention placed cultural soft power as a major national policy.
In addition to movies and publishing, China has in recent years emphasized anime. Anime industrial bases have been constructed in about 20 locations in China, including Dalian, Tianjin and Changsha.
A number of anime companies with more than 1,000 employees have since emerged.
Those efforts were evident at the Tokyo International Anime Fair held in March in the Ariake district of Tokyo.
Of the 59 companies from abroad, 38 were from China, while only 16 were from South Korea.
The Chinese city of Chongqing held meetings at a Tokyo hotel during the fair that brought together anime companies based in Chongqing with Japanese companies.
Wu Jiangbo, deputy director of the Cultural Market Department of China's Culture Ministry, said, "The anime fair is an important platform to publicize China's works and companies."
The central government has a heavy hand in developing China's anime industry.
A high-ranking Culture Ministry official said, "The market has grown to 100 billion yuan (1.3 trillion yen), about six times the Japanese market."
However, Chinese officials are not satisfied with the current situation.
Wu said, "Although there are now about 5,000 anime companies in China, there is no company recognized around the world. We want to foster a first-class company on a global scale."
In the past, Chinese companies were nothing more than subcontractors for the Japanese anime industry.
Now, there is more equality in the relationships.
In June, a news conference was held in Shanghai to announce the start of production of a Chinese-language anime movie based on a Japanese TV anime, "Ikkyu-san," that was popular during the 1980s in China.
The movie version will be jointly produced by Toei Animation Co. of Tokyo and the Shanghai Media Group.
Hidenori Oyama, senior director at Toei Animation, said of the project, "It will be a first step to move into the Asian market."
However, those on the Chinese side have bigger plans in mind.
They are targeting the generation that grew up watching Ikkyu-san, an anime about a Buddhist monk, as well as their children.
Wang Lei, a vice president with the Shanghai Media Group, said, "If this succeeds in China, we want to sell it in Southeast Asia."
Chinese Cultural Minister Cai Wu said, "We have learned a lot about cultural policy from Japan and South Korea. In particular, the policy of South Korea has been wise because even though it is a small nation it has achieved economic development and has exported many aspects of South Korean culture."
Trying to keep up, the Ministry of Economy, Trade and Industry established the section for Cool Japan in June.
One official said, "We want to heighten Japan's brand image through a strategic overseas marketing move in such areas as anime, design and fashion, and tie that into economic growth."
ENDS
Related:
日本政府は先月18日、新成長戦略を発表し、海外で人気が高い日本のアニメやマンガなどのコンテンツ「クール・ジャパン」の輸出促進を重点的な成長分野に位置付けた。国営新華社通信が伝えた。
文化産業大国である日本の文化コンテンツは世界で人気を集めている。日本のファッションはアジアひいては世界の流行を長年リードしており、日本のアニメも世界のアニメ市場において揺るぎない地位を獲得している。観光業も世界市場でトップクラスにある。
日本の文化産業は強い競争力を持つ。米政治アナリスト、ダグラス・マグレイ(Douglas McGray)氏が米外交専門誌「外交(Foreign Policy)」に「日本の国民総クール度(Japan's Gross National Cool)」と題する小論を発表し、日本のアニメや音楽、テレビゲーム、家電製品、ファッション、グルメなど日本のポップカルチャーが持つ国際的影響力を高く評価した。その後「クール・ジャパン」が魅力溢れる日本のポップカルチャーを指す代名詞として使われるようになった。見方を変えれば、「クール・ジャパン」は日本のソフトパワーを象徴するものと言える。
日本のソフトパワーの強さは、コンテンツ産業を長年重視してきた日本の政策とかかわりがある。日本は『著作権法』『文化芸術振興基本法』『コンテンツの創造、保護および活用の促進に関する法律』など関連の法律を実施してきた。麻生太郎氏が外相と首相を務めていた時期には、「マンガ外交」を打ち出した。デジタル技術の普及後も、日本は知的財産権の保護やコピー防止に関する技術の開発に努め、インターネット時代にあってもコンテンツの著作権をしっかりと保護してきた。
日本は最近、文化産業に関する新たな措置を打ち出した。経済産業省はアニメ商品の輸出を促進するため、世界戦略拠点を北京に開設した。さらに同省の製造産業局(METI)が「クール・ジャパン室」を設置、デザインやアニメ、ファッション、映画の輸出を含む文化産業の促進のほか、海外市場の開拓や人材育成などの企画立案、支援推進策の政府横断的実施に乗り出している。「クール・ジャパン」を軸として、文化産業の輸出促進に向けた官民一体の取り組みが進められている。
6月中旬に日本政府が発表した新成長戦略でも「クール・ジャパン」の海外展開が新成長戦略の重点に位置付けられた。海外の番組枠の買い取りやデジタル配信の強化、海外コンテンツの流通規制の緩和・撤廃、海賊版の防止などの措置を通じて、民間企業を中心としたクール・ジャパンの海外展開をはかる。新成長戦略では、2020までにアジアにおけるコンテンツ収入1兆円を実現することを目標として掲げている。
日本の産業は転換期にある。文化産業を新成長戦略の重要な分野に位置付けていることは、産業転換の重要な現れだ。政府の後押しを背景として、文化産業は日本経済成長をけん引する重要な柱と成長していくだろう。