mytest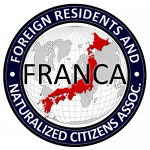 UPDATES ON TWITTER: arudoudebito
DEBITO.ORG PODCASTS now on iTunes, subscribe free
Hi Blog. Shame on Berlitz Japan for its harassment of employees in court, and for firing people for their union activities (illegal under labor law) and for having cancer. This sort of thing should not be allowed in a civilized labor union market. But of course, especially in Japan's Eikaiwa market, that's assuming a lot. Arudou Debito in Sapporo
///////////////////////////////////////////////////
The Japan Times Tuesday, July 27, 2010
ZEIT GIST: UPDATE
Talks drag on, teachers fired in Berlitz case
By JAMES McCROSTIE, courtesy of Kevin (excerpt)
http://search.japantimes.co.jp/cgi-bin/fl20100727a1.html
After 20 months of legal wrangling, neither side has managed to snag a win in Berlitz Japan's ¥110 million lawsuit against five teachers and their union, Begunto.
On the recommendation of the case's lead judge, the company and union have been in court-mediated reconciliation talks since December. The agreement to enter the talks came after a year of court hearings into the suit…
Louis Carlet, one of the union officials being sued, describes progress at the once-a-month, 30-minute negotiating sessions as "glacially slow."…
The battle between Berlitz Japan and Begunto began with a strike launched Dec. 13, 2007, as Berlitz Japan and its parent company, Benesse Corp., were enjoying record profits. Teachers, who had gone without an across-the-board raise for 16 years, struck for a 4.6-percent pay hike and a one-month bonus. The action grew into the largest sustained strike in the history of Japan's language school industry, with more than 100 English, Spanish and French teachers participating in walkouts across Kanto.
On Dec. 3, 2008, Berlitz Japan claimed the strike was illegal and sued for a total of ¥110 million in damages. Named in the suit were the five teachers volunteering as Begunto executives, as well as two union officials: the president of the National Union of General Workers Tokyo Nambu, Yujiro Hiraga , and Carlet, former NUGW case officer for Begunto and currently executive president of Zenkoku Ippan Tokyo General Union (Tozen)…
Another of the teachers named in the suit, Catherine Campbell, was fired earlier this month after taking too long to recover from late-stage breast cancer cancer. In June 2009, Campbell took a year of unpaid leave to undergo chemotherapy and radiation treatment. Because Berlitz Japan failed to enroll Campbell in the shakai hoken health insurance scheme, she was unable to receive the two-thirds wage coverage it provides and had to live with her parents in Canada during treatment. The company denied Campbell's request to extend her leave from June to Sept. 2010 and fired her for failing to return to work.
Berlitz Japan work rules allow for leave-of-absence extensions where the company deems it necessary.
"If cancer is not such a case, what would be?" Campbell asks. "On one hand, I'm lucky to be alive and healthy enough to even want to go back to work, so everything else pales in comparison," she explained. "But on the other, the company's decision does seem hard to understand. The leave is unpaid, and I don't receive any health benefits, so it wouldn't cost Berlitz anything to keep me on; and for me, it's that much harder to restart my life without a job."
Rest of the article at http://search.japantimes.co.jp/cgi-bin/fl20100727a1.html