mytest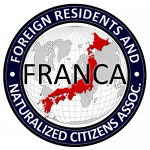 UPDATES ON TWITTER: arudoudebito
DEBITO.ORG PODCASTS now on iTunes, subscribe free
Hi Blog. As a lighter post for Sunday, Debito.org Reader SW sends these words and a silly instruction booklet from Coleman Japan Inc., saying their instructions are "For Japanese Consumers Only".
I think Coleman HQ (in the US) has let their oversight of their licensee go a bit, allowing the assumption that only Japanese can read Japanese. A bit of sense and sensitivity would have rendered it as "For Consumers in Japan Only" (which I've seen enclosed for some products in terms of warranties). Or else this needn't be put on the form at all: I doubt anyone will panic if they see a page of gibberish as long as there is another page with something legible. But this carelessness has left a bit of a sour taste in one consumer's mouth, quite unnecessarily. Read on. Arudou Debito in Sapporo
//////////////////////////////////////////
August 5, 2010
Dear Debito,
First of all, I would like to thank you for all your efforts. It is good to know that someone cares.
The other day I wanted to buy a cooler, after all it is a hot summer and nothing feels better than having a BBQ on the beach.
So, I went to a sports shop and found a good sized one from Coleman. When I opened it, I saw some instructions and the first thing that I saw was 'For Japanese Consumers only'. I didn't know whether to laugh or cry about it but it was enough for me to feel somewhat offended by it.
We have seen the hot springs, the hotels and clubs but if they start doing this now also with goods, I think it is going a bit too far.
Have a look at the enclosure and tell me what you think.
Enjoy the 35C tomorrow, hopefully you will go to the beach too with a nice cooler.  SW.
ENDS