mytest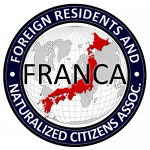 UPDATES ON TWITTER: arudoudebito
DEBITO.ORG PODCASTS now on iTunes, subscribe free
Hi Blog. In another big piece of news, Japan is taking another step closer to healing the wounds around Asia of a cruel colonial past by saying sorry to South Korea. Good. Bravo. Sad that it took a century for the apologies and return of some war spoils, but better now than never. Let's hope it further buries the ahistorical revisionist arguments that basically run, "We were invited to Korea, and did them a favor by taking them over." — arguments that help nobody get over the past or help with neighborly Asian cooperation. Arudou Debito in Sapporo
/////////////////////////////////////////
Japan To Voice Remorse Tues. Over Annexation of Korea 100 Years Ago
Kyodo World Service in English 1211 GMT 09 Aug 10 2010, courtesy Club of 99.
http://home.kyodo.co.jp/modules/fstStory/index.php?storyid=516523
Tokyo, Aug. 9 Kyodo — Prime Minister Naoto Kan is scheduled to release a statement for South Korea on Tuesday regarding the centenary later this month of Japan's annexation of the Korean Peninsula, ruling party lawmakers said Monday.
The statement will include a phrase expressing deep remorse and apologizing for Japan's colonial rule, stating also that Japan will return cultural artifacts taken from the peninsula that South Korea has been demanding, according to sources familiar with the matter.
The expressions used closely follow those of past prime ministerial statements — one by Tomiichi Murayama in August 1995 and another by Junichiro Koizumi in August 2005, the sources said.
The government told the Democratic Party of Japan that Kan is planning to release a statement in connection with the centenary after securing approval from the Cabinet on Tuesday, Goshi Hosono, acting secretary general of the DPJ, told reporters after attending a ruling party meeting.
While apologizing for the annexation, the statement will also be aimed at deepening future-oriented ties with South Korea, the sources said.
Kan is hoping to turn the page on bilateral historical issues, while enhancing cooperation with South Korean President Lee Myung Bak's government in addressing challenges related to North Korea's nuclear ambitions and its past abduction of foreign nationals, the sources said.
On the transfer of cultural artifacts, the items in question are believed to be held by the Imperial Household Agency, including the Joseon Wangsil Uigwe, a meticulous record of Korean royal ceremonies and rituals.
The statement to be released Tuesday will only be directed at South Korea, whereas the Murayama statement apologized to Asian victims of Japan's past aggression, the sources said.
The statement does not refer to Japan-North Korea relations, the sources said.
The release will take place before Aug. 15, when South Korea celebrates its liberation from Japanese colonial rule.
Kan's Cabinet had been considering releasing the statement either before Aug.15 or Aug. 29, the day the annexation treaty was proclaimed 100 years ago.
Kan is slated to hold a news conference on Tuesday afternoon and is expected to explain his reason for issuing the statement.
Opposition to releasing such a document remains among conservative lawmakers within and outside the DPJ, with some expressing concern over renewed claims for financial compensation for the suffering inflicted during Japan's colonial rule in some Asian countries.
DPJ Secretary General Yukio Edano said at a news conference that the party did not make any special request regarding the release.
Edano also said he has no concerns about reigniting the issue of compensation in Asia because of the release.
ENDS