mytest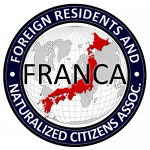 UPDATES ON TWITTER: arudoudebito
DEBITO.ORG PODCASTS now on iTunes, subscribe free
MEDIA RELEASE / Free Use
"Greater Tuna" Press Release
TOKYO INTERNATIONAL PLAYERS SECOND STAGE
PRESENTS "GREATER TUNA"
Written by Joe Sears, Jaston Williams and Ed Howard
Directed by Andrew Martinez
Starring Bob Werley and Charlie Lent
Greater Tuna premiered in 1982 and quickly became one of the most widely-produced plays in the United States. An uproarious satire on rural American mores, the play is set in Texas' third-smallest town — where the Lion's Club is too liberal and Patsy Cline never dies. The wacky backwater characters, who number twenty in total, are portrayed on the stage by just two actors, making this quick-change comedy even more fascinating and funny. Greater Tuna has to be seen to be believed!
Last year, TIP Second Stage produced Greater Tuna in its intimate, black box space to tremendous audience response. This encore production features Bob Werley reprising his roles, joined by TIP veteran Charlie Lent. Andrew Martinez is returning as director. You don't want to miss it the second time around!
Andrew Martinez (Director): "Greater Tuna is such a hilarious show I felt Tokyoites deserved another chance to see it. This time around I cast the show as it was originally performed, with two males playing 10 roles each. It adds another dimension with a more diversified chemistry. Hope y'all can come on down and see the show!"
September 3, 4, 5 & 10, 11, 12 at Our Space Theater:
All shows 7 pm Reserved tickets cost 2,000 yen, tickets at the door are 2,500 yen. Admission includes one free drink.
Reservations can be made by sending an e-mail to amartinez@tokyoplayers.org with date of the show and number of tickets required. Visit the Greater Tuna Facebook page: www.facebook.com/event.php?eid=109937582394177
The venue, Our Space, is located off the north side of Koshu Kaido street, a three-minute walk from Hatagaya Station, or a five-minute taxi from Shinjuku Station's south exit.
Our Space
Toei Shopping Center 101
Hatagaya 2-1-1 #101
Shibuya-ku
Map: http://www.tokyoplayers.org/?lang=1&page=16
Our Space has a limited capacity, and so reservations are strongly recommended.
Now in its 114th season, TIP is Japan's oldest English-language community theater group.
***For more information, or to arrange photographs or interviews, the media contact
is Andrew Martinez: 090-2643-5919; amartinez@tokyoplayers.org***
FREEBIE
Tokyo International Players Second Stage is giving away a free pair of tickets to Debito.org readers to see GREATER TUNA. To enter, send an e- mail to greatertunatokyo@gmail.com with "GREATER TUNA" in the "subject" line.  Deadline Thursday, September 2nd at 6pm.  Please include your name and telephone number in the body of the message, and specify that you got this information through Debito.org. Entrants must be over 16 yrs of age. Please specify what performance date you want; winners will be notified by e-mail.
Note from Debito:  I will be attending too.  Arudou Debito on holiday