mytest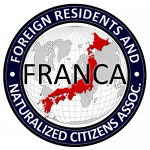 UPDATES ON TWITTER: arudoudebito
DEBITO.ORG PODCASTS now on iTunes, subscribe free
Hi Blog. Here's the better of the latest Western-press articles, from The Economist London, showing China overtaking Japan to become the world's number two economy.
Now, the reason why this is a Debito.org issue:  The economic malaise that has affected this society for two decades and counting has had two cantilevering effects: 1) The need to bring in cheap labor from overseas to lower labor costs and increase export productivity; and 2) the jealousy and xenophobia that will rise towards those NJ brought here as a natural consequence — of seeing an economic rival usurp the position of Asia's leader — and how a society seeing itself in decline may in fact become even more insular and closed-minded.
That's where I'd like to see the discussion head here regarding this topic. Never mind disputing the economics in specific (that can be done elsewhere). Just assume that China will overtake Japan. What do people think that will do to Japan as a society vis-a-vis its treatment of NJ?
NB: I will be on the road for the next week or so, checking my blog only sporadically. So please be patient about having blog comments approved. I will put up a blog poll so people can voice their opinions in macro. Arudou Debito on holiday
/////////////////////////////////////////
Japan as number three
Watching China whizz by
Japan is now the world's third-largest economy. Can its firms cope?
The Economist London, Aug 19th 2010 | TOKYO
Article plus two interesting charts at http://economist.com/node/16847828
FIVE years ago China's economy was half as big as Japan's. This year it will probably be bigger (see chart 1). Quarterly figures announced this week showed that China had overtaken its ancient rival. It had previously done so only in the quarter before Christmas, when Chinese GDP is always seasonally high.
Since China's population is ten times greater than Japan's, this moment always seemed destined to arrive. But it is surprising how quickly it came. For Japan, which only two decades ago aspired to be number one, the slip to third place is a gloomy milestone. Yet worse may follow.
Many of the features of Japanese capitalism that contributed to its long malaise still persist: the country is lucky if its economy grows by 1% a year. Although Japan has made substantial reforms in corporate governance, financial openness and deregulation, they are far from enough. Unless dramatic changes take place, Japan may suffer a third lost decade.
Of course, Japan still boasts some of the world's most innovative firms. Carmakers such as Toyota and electronics firms such as Toshiba are in a class of their own. Japanese firms hold more than a 70% market share in 30 industries worth more than $1 billion in annual sales, from digital cameras to car-navigation devices, according to 2008 data. Whatever the brand on a digital gadget's case, Japanese wares are stuffed inside or are essential for producing it.
Yet the success of Japan's best firms masks wider weaknesses. Yoko Ishikura, a business professor at Hitotsubashi University, believes that Japanese bosses are complacent. "They are either too afraid to face the reality of the power shift," she says, "or [they] want to stick to old, familiar models." Yet the core problem is that Japan suffers from a gross misallocation of resources, both financial and human.
Japan has long kept the cost of capital low, to boost investment or help stragglers. Since the financial crisis began, bureaucratic organs such as the Innovation Network Corporation of Japan and the Enterprise Turnaround Initiative Corporation have been handed $25 billion to revitalise ailing companies. Among the latter agency's first acts was to assist a dying wireless operator that bet on archaic technology.
Food for zombies
The system almost guarantees that fresh capital goes to the losers of yesteryear. Because struggling companies rarely die, new ones do not form. Japan's bankruptcy rate is half of America's; the rate at which it creates new firms is only a third as high. Japanese venture capitalists are few and far between. Japan's bureaucratic allocation of credit seldom spurs animal spirits. Rather, it nourishes zombies.
Japan has also lost its knack for getting the best out of its human capital. Its people are superbly literate and numerate, but certain cultural traits are holding businesses back. Respect for seniority means that promotions go to the older, not the most able. Young executives with good ideas refrain from speaking up. Retiring presidents are kept on as chairmen or advisers, making it awkward for the new guy to undo his predecessor's mistakes. A rising executive at a big trading house says he was counselled by his seniors to keep his views hidden if he wanted to get on.
Japanese salarymen, who were once regarded as modern-day samurai, are today known as soshoku-danshi (wussy, unambitious "grass-eating men"). Since 2003, the proportion of young Japanese entering the labour force who want to be entrepreneurs has halved, to 14%, while those who seek lifetime employment has nearly doubled, to 57% (see chart 2). Bosses grouse that the young eschew overseas posts; even a foreign-ministry official confides that Japanese diplomats prefer to stay at home.
The herbivores are markedly less "globalised" than their elders. Since 2000 the number of Chinese and Indians studying in America has doubled, whereas the number of Japanese has dropped by a third, to a fraction of the other Asian countries' total. And despite years of mandatory English-language classes in secondary school, the Japanese score lowest among rich countries on English tests. This needn't be a problem, except that as an export-dependent economy, Japan's lifeblood is its relations with other countries, frets Takatoshi Ito, an economist at the University of Tokyo.
Half the nation's talent is squandered. Only 8% of managers are female, compared with around 40% in America and about 20% in China. There are more women on corporate boards in Kuwait than Tokyo. Women are paid 60-70% as much as their male counterparts. A manager at one of Japan's biggest conglomerates says that 70% of qualified job applicants are women, but fewer than 10% of new hires are, since the work may entail visits to factories or mines, where they might perspire in an unladylike way. Kirin, a brewer, seeks to double the number of its female managers by 2015—to a mere 6% of the total.
To get the economy moving, Japan Inc took a page from its industrial-policy playbook of yore. In June the trade ministry released a sweeping new "growth strategy" that identifies a score of vibrant sectors meriting government assistance, from overseas construction to attracting medical tourists. The project calls for hundreds of reforms, big and small. But the bureaucrats most intimately involved were shunted to other jobs in July, so who knows whether any will be implemented. Once again, the practices of old Japan scuttle the new. Richard Katz, editor of the Oriental Economist (no relation to us), believes Japan has trouble tackling its problems because they are all inter-related. "It is hard to fix one without fixing the others," he says.
The local news media have played down Japan's slip to third place. Alarmists fear that South Korea—which has a much smaller population—may overtake Japan, too. Is Japan willing to fight to keep its bronze medal for as long as possible?
Supporters say that the country always seems to shuffle its feet but then snaps into action when faced with a crisis. It did so in the 19th century, adopting modern ways to avoid being colonised, and again after the second world war. Japan was the world's second-largest economy for 40 years. But the traits that made it an economic powerhouse in the 20th century—easy capital, big companies, rote learning, management by mandarins and stable jobs for male breadwinners—are ill-suited to the 21st. Today, Japan's biggest obstacle is itself. Without dramatic reform, it will slip swiftly to number four, number five and beyond.
ENDS