mytest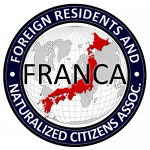 UPDATES ON TWITTER: arudoudebito
DEBITO.ORG PODCASTS now on iTunes, subscribe free
Hi Blog.  Good news.  Former LDP kingpin (now in his own little Hokkaido-based Party of One) Suzuki Muneo, who was twice convicted in lower courts of corruption charges, has just been convicted a third time by having his appeal rejected by the Supreme Court.
This 'orrible little man has been of concern to Debito.org for many years now, because he has shown just how some people (one of us Dosanko, no less) are above the law.  His life as case study demonstrates how in Japanese politics, a bent LDP bigwig could manipulate public policy (he was once known as the Shadow Foreign Minister, establishing under-the table kickback relationships — using GOJ discretionary budgets — with places like Russia and Tanzania, putting "Muneo Houses" in places like the Northern Territories (which he claimed were within his electorate in Outback Hokkaido). Not only that, he could get reelected despite repeated convictions just by appealing to a higher court.  See more on Muneo here, and here's a contemporary essay from 2002 (shortly before his downfall) depicting what shenanigans he was up to in real time.
Well, it only took eight years since his arrest to get this guy properly sentenced, but there you go: That's how slowly our judiciary moves.  Muneo faces jail time and loss of Diet seat. Good. Sadly, we're bound to see this guy turn up again like a bent yen coin in our pocket. He'll be incarcerated for a couple of years, wait out his five-year ban on running again, and no doubt throw his hat back in the ring before he hits his seventieth birthday. Hokkaido people can be that desperate to elect this man (one of the most charismatic Japanese politicians I've ever met) and he'll be back protesting the rapaciousness of the Public Prosecutor. Article excerpt from the Japan Times follows. Arudou Debito in Tokyo
///////////////////////////////////////////////
The Japan Times: Thursday, Sept. 9, 2010
Lawmaker Suzuki loses bribery appeal
Supreme Court decision means loss of Diet seat and prison time
Compiled from Kyodo, Staff report
The Supreme Court has turned down an appeal by Lower House member Muneo Suzuki to overturn a bribery conviction, meaning he will likely lose his Diet seat and go to prison.
The decision, which took effect Tuesday and was made public Wednesday, came nearly six years after the Tokyo District Court handed Suzuki a two-year prison term and an ¥11 million fine in November 2004 for four counts, including taking bribes from two Hokkaido companies. The Tokyo High Court upheld the ruling in February 2008.
Suzuki, 62, said Wednesday he will "keep fighting" in the courts, reiterating that he never took a bribe.
"Under any environment, I will keep fighting against the power of prosecutors," he said…
Rest at http://search.japantimes.co.jp/cgi-bin/nn20100909a1.html